All rise. "Environmental Court" is now in session.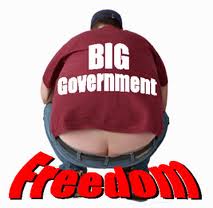 I've just been made aware of the existence of an "environmental court" in Cumberland County.  This "court" — presided over by an actual Superior Court judge — has recently ordered that some private  property in Fayetteville be demolished.  No order to fix it.  Just demolish it. 
Just what is environmental court all about?  Let's go to Cumberland County's web site:
WHAT IS ENVIRONMENTAL COURT?

A specialized court dealing with environmental issues that impact not only the appearance of city and county, but also the health, safety and welfare of both current and future Cumberland County residents.
WHAT ARE ENVIRONMENTAL ISSUES?

Issues that impose housing, neighborhood, health, fire, solid waste, animal control, building, zoning and inspection standards as defined in both state and local codes.
IS VIOLATION OF AN ENVIRONMENTAL CODE A SERIOUS OFFENSE?

Yes. Environmental court cases may be prosecuted as a criminal misdemeanor.
WHAT IS THE PURPOSE OF ENVIRONMENTAL COURT?

To prioritize environmental issues within the court system to reduce the number of repeat offenders and increase public awareness of problems associated with the environment
WHAT AGENCIES ARE INVOLVED IN ENVIRONMENTAL COURT?

Environmental Court is a joint effort between Cumberland County, the City of Fayetteville, and our Cumberland County court system to improve the quality of life, health and safety for our citizens.
DO CASES GO DIRECTLY TO ENVIRONMENTAL COURT?

No, first city and/or county environmental agencies will contact the offender to notify the offender of environmental code violation(s). Only after the offender has failed to comply with these agencies will the case be turned over to the respective City/County Attorney's Office for intervention.
HOW DOES A CASE GET TO COURT?

The respective City/County Attorney will thereafter request a criminal summons be issued by the Magistrate's Office to bring the offender into court. After a summons is issued, the Cumberland County Sheriff's Office will serve the summons on the offender. Notice of the court date will be contained in the summons to the offender.
DOES THE OFFENDER HAVE TO COME TO COURT?

Yes. If the offender fails to come to court, an Order for Arrest may be issued for his/her failure to appear.
[…]

WHAT HAPPENS IF THE OFFENDER IS CONVICTED IN ENVIRONMENTAL COURT?

The offender may be sentenced to a probationary judgment, or in some circumstances prison.
ARE THERE ANY COSTS?

Costs of court will be the responsibility of the offender. In certain circumstances, the court may also impose fines and/or restitution.
WHO DO I CONTACT IF I SUSPECT SOMEONE IS VIOLATING AN ENVIRONMENT CODE ISSUE?

If you live in the City of Fayetteville, contact the Inspections Department at 433-1701. If you live elsewhere in Cumberland County, contact the Inspections Department at 678-7606.
WHO DO I CALL IF I HAVE A QUESTION ABOUT AN ENVIRONMENTAL COURT CASE?

If you live in the City of Fayetteville, contact the City Attorney's Office at 433-1985. If you live elsewhere in Cumberland County, contact the County Attorney's Office at 678-7761.
You have to love the appeal to residents to rat on their neighbors.  It's also interesting to see how an unelected attorney in city or county government has so much influence on whether you get entangled in this bureaucratic, Orwellian nightmare.  It's like county and city government have become ONE BIG HOA board.