Adios, Aldona. (Let the cash dash BEGIN!)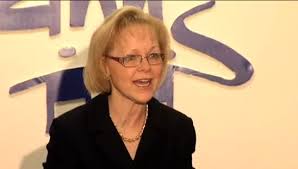 I love being proved right.     Not long after news broke about likely Democrat nominee Roy Cooper surpassing Gov. Pat in fundraising,  DHHS secretary (and uber-fundraiser extraordinaire) Aldona Wos  has been freed from her cage at DHHS and unleashed on the political world.  
Wos is a valuable fundraising asset for the national GOP, as well.  With North Carolina's role as a 2016 swing state, her fundraising prowess will be more in demand, helpful, and influential than ever before.
What won't help fundraising at the state level (like, for instance, for the governor) ? Recent polling showing that leaders in the state Senate are polling as more popular than the governor.  McCrory has made criticism of the senate a centerpiece of his political strategy running up to the 2016 campaign.