Activist: Robin Hayes return, legacy of 2012, don't bode well for integrity of 2016 GOP convention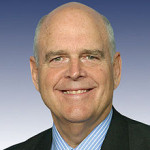 That's what NCGOP activist, and 2012 RNC delegate Sammy Dodd tells us in a written statement provided to us exclusively:
As soon as I heard the news that Robin Hayes was elected the new NCGOP Chairman at the April 30th NCGOP Executive Committee Meeting and Kangaroo "Trial" Court to oust the duly elected grassroots elected Chairman Hasan Harnett, I immediately saw the writing on the wall. You think this exercise was about Chairman Harnett being ineffective or breaking NCGOP rules? If so, then you better think again.

What I am about to share I have kept largely confidential, with the exception of a few friends, and fellow National Delegates. And before I begin, let me give you some background information on how I arrived at my conclusions, which you will see later.

In 2012 I was elected as a National Delegate to the RNC National Convention in Tampa, Florida. Many of the political hijinks that were pulled that year are well documented. Everything from the results of voice votes on a huge teleprompter before the vote was taken, changing the Party Rules to prevent Ron Paul from being nominated from the floor, disqualifying delegates from the State of Maine and replacing them with Romney delegates, and finally then Chairman Robin Hayes strong-arming the North Carolina delegation to support the Rules change.
You can read about that episode — and see an accompanying video — HERE.   MORE:
    In North Carolina, National Delegates are bound to vote in accordance with the results of our Primary. This is not only State Party rules, but State Law. The purpose of this law is to ensure that the Primary voters' votes are represented at the Convention.

  Knowing that, in 2012 I pledged my vote and was bound to Newt Gingrich. At the time of the Primary, Romney, Paul, Gingrich, and Santorum were all in the race, so each candidate received a certain number of delegates according to the percentage of the votes. But before the Convention, Gingrich and Santorum dropped out. However, by State Law and Party Rules, Gingrich and Santorum delegates were still supposed to cast their votes accordingly on the first ballot. In fact, the NCGOP made me sign a pledge form, threatening legal action and up to a TEN THOUSAND DOLLAR fine for deviating from said pledge.

When it came time to cast that first vote, no one came to me and asked how I was voting or to give me a ballot to cast my vote. Instead, the North Carolina delegation "voted" 49 for Romney, and 6 for Ron Paul. So what happened to the Gingrich and Santorum votes? Simple. My vote was cast for me without my prior knowledge or consent. In essence, this vote was not only in violation of State Party rules, but violation of State Law!

Robin Hayes is, and was, directly responsible for how the North Carolina delegation was to be proportioned and bound.  Fortunately, I have not yet been held responsible for my law-breaking vote. The reason Ron Paul received votes was to appease his supporters and keep them at bay. However, it appears that Hayes believed it was okay to disenfranchise the Santorum and Gingrich voters; that they had fallen in line and supported Romney.

Now the 2012 National Convention is not the only time where North Carolina did not cast a legal proportional vote.  In 2008 the delegation vote was cast 100% for McCain and nothing for any of the other candidates. I'm quite certain you can find many more instances in past years, since the law and Party rules have existed, concerning the same issue.

So what's the moral of this story? Primary Elections don't matter. Your vote does not count. If the RNC wants a particular candidate to obtain the nomination and run for President, that's who you are going to get. Period. RNC "Yes" men, and errand boys like Robin Hayes make it all possible.

And how you may ask, does the Kangaroo "Trial" Court annihilation of Chairman Harnett on April 30th 2016 relate? Not only is the State Chairman unbound by virtue of his position, but also he has control of the delegation and its proportioning. By his actions in 2012, Hayes showed that he is the RNC's puppet, and with a contested convention likely in Cleveland, the RNC needs their tool/agent/Chairman to control the North Carolina delegation. They knew Chairman Harnett would have followed Party Rules and State Law; Hayes will not.  So what occurred on April 30th had nothing to do with the bogus set-up hacking charge or State Convention fees. This was, and is, about the RNC and the NC Delegation all along.
Dodd wraps up with a stern warning for Hayes and his cronies: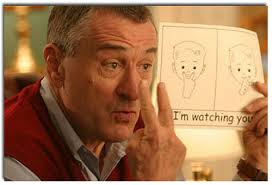 That being said, if North Carolina does not cast a proportional vote at the 2016 National Convention in Cleveland, I will personally hold Robin Hayes accountable. And since there is no statute of limitations on election fraud, I will reach out to delegates from the 2016, 2012, and 2008 conventions, and any other disenfranchised delegates and seek legal action, including a class action lawsuit against the NCGOP and the RNC. I have remained silent far too long but will not do so anymore. Mark my words Chairman Hayes, North Carolina had better cast a legal proportional vote in Cleveland.