A travesty of justice in Moore County with a tragic ending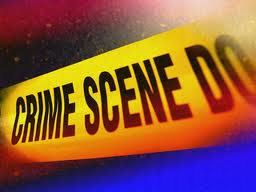 The body of a thirty-something Moore County woman was found Wednesday near the county landfill in Aberdeen.  Check out one of the news accounts:
A Moore County man who was on probation for domestic violence charges is accused of killing his live-in girlfriend, whose body was found Wednesday near the entrance to the county landfill, authorities said.

Michael Jason Berger, 35, is charged with first-degree murder in the death of 33-year-old Crystal Rae Smith, according to the Moore County Sheriff's Office.

The couple, who met about two months ago, lived at 726 Kennedy Circle in Aberdeen, Lt. Bill Mackey said Thursday.

A concerned resident notified the Sheriff's Office about 3:45 p.m. Wednesday after hearing that Smith had been killed, Mackey said.

Acting on that information, Mackey said, investigators went to the landfill on Turning Leaf Way off N.C. 5 and found Smith's body in a wooded area.

It's not known how Smith died nor how long her body was there, Mackey said.

"At this time, I can't tell you for sure. We don't have definite time, but we're suspecting possibly the first of the week," he said.

Smith's body was sent to the Medical Examiner's office to determine the cause and time of death, Mackey said.

Berger was arrested at the couple's residence at 7:20 p.m. Wednesday, Mackey said.

Berger was put on two years' probation in early June on charges of assault by strangulation and misdemeanor assault on a female, according to state Department of Correction records.

Those charges involved Berger's former girlfriend, Mackey said.

Berger spent a brief time in jail as a result of the earlier charges, Mackey said.

Berger met Smith in June, shortly after he was released, Mackey said.

"They hadn't been in a relationship long," Mackey said.

There was no record of any domestic-related calls at the Aberdeen residence, Mackey said.

Berger is being held without bail in the Moore County Detention Center.
So, trying to strangle your girlfriend to death is worth "a brief time in jail" and two years of probation?  Another news report indicated Berger was convicted of that crime in June.  He was arrested for THIS crime on August 22.
A source familiar with the state court system tells me that earlier sentencing decision was likely a result of the ever-changing sentencing guidelines handed down from Raleigh.  THIS is what we get when he have a bipartisan cabal of lawyers in Raleigh crafting laws to enrich their defense bar buddies at OUR expense.
I used to teach college courses — emphasizing re entry into society — at an area state prison.  I had students who got two year sentences because they couldn't pay their child support.  They could not find work, thanks to Obama's economy, so they couldn't pay their obligation.  So, the State of North Carolina sends these guys to jail for two years — where they will DEFINITELY NOT be able to earn a salary to pay their debts.  (When they get out, it will be even harder to find a job with a salary that can help them pay their debts — thanks to that prison record.)   Can't pay your child support?  You're off to jail for two years.  Try to kill your girlfriend?  "A brief time in jail" and two years of probation. 
One of my students — with no previous criminal record — got TEN MONTHS in prison for trying to obtain a cell phone in a friend's name.  This Berger guy got "a brief time in jail" and two years probation for TRYING TO KILL HIS GIRLFRIEND.
I learned, during my "time in prison", that the Department of Corrections is under a lot of pressure from the powers-that-be in Raleigh to move people in and out of facilities as quickly as possible.  Inmates were assigned to my classes with the promise of reduced sentences.  I was told to give them credit for attending the class if they showed their faces in the room for at least five minutes.  Even if they slept the whole time, or were disruptive the whole time.  They got credit and time off of their sentences.
This story out of Moore County is especially sad, and should be a lesson for the pointy headed bureaucrats in Raleigh who worry more about spreadsheets than common sense and the safety of the rest of us.  The  folks who move into Raleigh following the November elections need to dramatically rework sentencing guidelines so we have fewer and fewer tragedies like THIS ONE.  If Berger is found guilty of THIS CRIME — Everyone involved in the decision to slap his hand for the attempted strangulation in June IS an accessory in the murder of Crystal Smith.