A little more needed in NC ObamaCare fight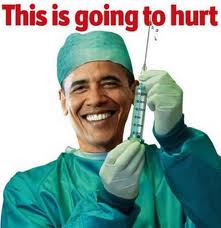 House AND Senate leaders are being cheered by grassroots activists for introducing legislation that offers AT LEAST SOME resistance to ObamaCare.  The NCGA legislation orders work on the health exchange web site STOPPED, and seeks to have the federal grant solicited by Bev Perdue RETURNED.
But the bills DO NOT go as far as, say, South Carolina in fighting ObamaCare.  In the Palmetto State, they have gone as far as pushing for the outlawing of health care exchanges and the punishment of any in-state official trying to enforce ObamaCare's provisions.   Check out section 2 in the NC House bill and the one before the NC Senate:
SECTION 2.  The Department of Health and Human Services shall ensure that the North Carolina Families Accessing Services through Technology (NC FAST) information technology system can provide Medicaid eligibility determinations for the federally facilitated Health Benefit Exchange that will operate in North Carolina and shall provide such determinations for the Exchange.
In other words, the introduced legislation leaves a door open — and a lot of wiggle room — for ObamaCare.  The monster isn't dead YET.  Stay on your legislators and make them finish the job of killing off this beast.  Our economy — and the future of our state and our country — are at stake.