3rd District GOP steps into presidential election protest
January 6, 2021 is expected to be a big day in our nation's capital.  The Congress will gather to attempt to ratify the results of the Electoral College vote.  It's been made clear that a substantial number of Members of Congress will be protesting the election results.  If the Republican protest of the College's vote is successful,  the election — for the first time in 200 years — could be thrown to the US House for a final decision.
On December 18,  North Carolina's 3rd Congressional District GOP governing body passed a resolution endorsing the protest of the  November 3rd election results AND that of the Electoral College.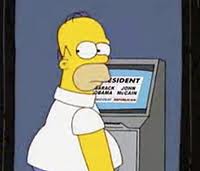 In the resolution,  the leaders ask North Carolina's entire congressional delegation to "reject the elections" in Pennsylvania, Georgia, Wisconsin, Michigan, Arizona, and Nevada  when their Electoral College reports are officially presented to the Congress.
The 3rd district includes a lot of coastal North Carolina, as well as some of the state's northeastern counties.  The district is represented in Congress by Republican Greg Murphy.
So far, we're able to confirm that Republican congressmen Ted Budd and Dan Bishop — as well as newly-elected Republican Madison Cawthorn — are on board with the protest.