You want 'em. We got 'em. POLLS !!!!!!!!!!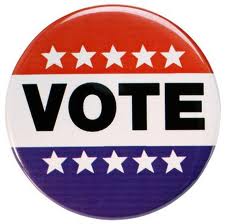 Public Policy Polling has put out their latest numbers on the statewide races in North Carolina.  In the governor's race, their numbers are tracking pretty close to what Rasmussen Reports recently put out.
Rasmussen showed Pat McCrory (R) leading Walter Dalton (D) 46-41 with 10% undecided.  PPP's latest poll shows McCrory with 45% to Dalton's 38% with 7% for Libertarian Barbara Howe.  PPP ALSO shows 10 percent undecided. 
(Isn't it amazing that the nominee of a party, which represents about 0.26% of the state's registered voters, can be polling at 7 percent?) 
In the race for Lt. Governor, the PPP poll shows  Republican Dan Forest leading Democrat Linda Coleman 38% to 37%. (Basically, it's a tie.)
Republican Labor Commissioner Cherie Berry has a 10 point lead over Democrat challenger John Brooks.  (She is clearly benefitting from the name ID she has with all of those elevator passengers.) 
Democrat incumbent Wayne Goodwin is leading Republican challenger Mike Causey 40-36 (with 24 percent undecided) in the race for Insurance Commissioner.
Secretary of State Elaine Marshall is leading her Republican challenger Ed Goodwin by 43-37.   Incumbent DPI Superintendent June Atkinson is leading Republican challenger John Tedesco by 44-37.
It's becoming increasingly clear that the fate of a lot of these down-ballot GOP candidates is going to rest on Pat McCrory's shoulders.  A big coat-tails producing win in the governor's race by Team McCrory could likely carry a lot of these Republican challengers across the finish line.   (Cherie Berry looks like she's doing fine all on her own, though.) 
The polling I've seen does not seem to indicate that Mayor Pat is setting the world on fire. (Talk to another former Charlotte mayor named Harvey Gantt about all of those polls that showed him up over Jesse Helms in 1990 and 1996.)  
Big Barry and the Democrats roll into Charlotte over Labor Day with their activists and money. So, there is A LOT more action to come.