WTVD ABC11 STILL not acknowledging its ties to left-wing activist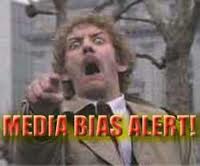 WTVD ABC11 is running with a story today about allegations being leveled against state Senator Wesley Meredith (R-Fayetteville) by his ex-wife. I tend to be skeptical about news stories involving a he-said, she-said between ex-spouses.  Divorces are nasty, bitter affairs.  Allegations like this increase my skepticism further when they are leveled a month before voters go to the polls to decide a close race. 
Left-wing activist group ProgressNC is quoted as a source in the story, and — if you read between the lines — it's pretty clear that they tipped WTVD off on the story. ProgressNC is also a major force behind promoting Rev. Bill Barber's Moral Monday nonsense.  (WTVD is notorious for regurgitating press release content from ProgressNC on-air.) 
What's interesting is THIS — in neither the Meredith story nor any of the Moral Monday reporting does the station acknowledge that ProgressNC is being run by a recent former employee of the news station. According to his LinkedIn profile, Gerrick Brenner has been the executive director of ProgressNC since June 2011.  His most recent previous job was as a general assignment reporter for ABC11.  That job — according to Brenner's LinkedIn profile, ended in October 2010.  If that's true, Brenner has been separated from the station for exactly FOUR YEARS.  That's pretty recent, and needs to be made clear when reporting info relayed by ProgressNC.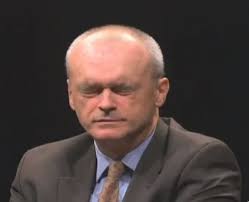 WRAL is just as guilty as WTVD in this arena.  The leftist group NC Policy Watch is also a big supporter of all things Moral Monday and Democrat.  Its staff includes former WRAL reporters Chris Fitzsimon and Clayton Henkel. Fitzsimon is a regular "talking head" for various WRAL news reports. 
ProgressNC USED to include Brenner's bio on its web site.  But, the site has been redesigned and the bio info has been scrubbed.  NC Policy Watch's web site  does not identify Fitzsimon or Henkel's previous affiliations with WRAL's news operation.
Keep stuff like this in mind every time you hear something especially slimy and leftist being "reported" by either of these stations.