'Who Knows?' Big questions still linger about the price tag for Tillis Tholl Roads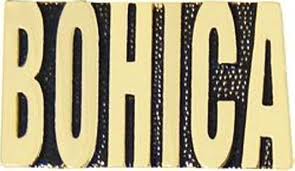 Thom Tillis pushed approval for privately-managed toll roads through the North Carolina House despite objections from NCGOP grassroots leaders.   Skip Stam has endorsed the idea.  Gov. Pat McCrory has instructed his DOT board to look at toll roads as a serious statewide instrument for raising revenue.
Some DOT documents detailing a cost estimate — up to $20 worth of charges round trip each day for drivers — got leaked.   Public outrage poured out.  The politicians panicked, and told us to pay no attention to the information in those documents.  Even though it was research they requested to supplement their decision-making process. 
The first privately-managed toll road is set to go up in Mecklenburg County.  The Spanish contractor that will manage the road has been meeting privately this week with DOT officials and local officials in the affected communities.
Every previous time this has happened in the US, the projects have ended up being bailed out by taxpayers in those states.  The contractor has been experiencing serious financial woes in recent years.  Yet, we're pressing forward. It's Mecklenburg today, but will be coming to your neighborhood in upcoming years. 
This week, officials with the Spanish contractor were queried about the cost to drivers on the managed toll road in Mecklenburg:
[…] The NCDOT is on the verge of signing a 50 year contract which will commit an international corporation to more than a half billion dollars in construction for 26 miles of two toll lanes each way on I-77 in exchange for the ability to collect tolls on those lanes.

But no one – not the DOT and not the company, Cintra – will even give a ballpark estimate of what the tolls will cost the drivers who want to use the lanes.

If you've driven to Atlanta lately on I-85 you might have noticed the Peachpass lanes – where the DOT charges drivers to use the left lane to escape traffic congestion.

The NCDOT wants to put similar toll lanes on I-77 all the way from the Brookshire Freeway in Charlotte 26 miles north to Mooresville.

The only study made public puts the initial one-way cost during peak hours at as much as eleven bucks.

"There is no one I have spoken to that believes an eleven dollar trip is reasonable in any way," said Cornelius Town Commissioner John Bradford. "These numbers have really set off a lot of alarms and bells."

In Georgia the state runs the toll lanes.

But North Carolina plans to turn over the toll lanes' management over to Cintra, which runs toll roads all over the world.

Cornelius Commissioner Dave Gilroy asked Cintra managers if tolls could max out 20 years from now at more than 40 dollars round trip.

"Is that what the citizens are going to likely pay?" Gilroy asked.

"Likely pay? Who knows?" responded Cintra's I-77 project manager Javier Tamargo.

Letting an international corporation set the tolls does not bother Huntersville Commissioner Sarah McAuley. "No, because I think it will be at a competitive rate," McAuley said.[…]
Who knows ????  How responsible is it to invest taxpayer dollars in something where you have NO IDEA what the impact will be on the average Joe Citizen?