We're #16 !!! (Um, YAY ?)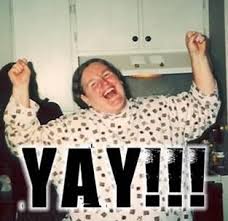 The right-leaning Tax Foundation has released its national rankings of the various states' economic climate.  According to the group, North Carolina has moved from an overall ranking of 44th out of 50 in 2013 to 16th out of 50 in 2014.  (Our neighbors in Tennessee — at 15th —  are one place ahead of us in these rankings.) 
Wyoming and South Dakota are ranked #1 and #2 respectively. (#1 is the best and most business friendly, while #50 is the worst and least business friendly.) Florida and Texas are the only southern states to make the group's Top Ten.  Despite an overall decent ranking of 16th, North Carolina's rankings suffer a little when you drill down into the details.  For corporate income taxes, North Carolina ranks 25th out of 50.  For individual income tax, North Carolina ranks 15th out of 50.
In terms of sales taxes, North Carolina comes in at 33rd place. For unemployment insurance tax, The Tar Heel State comes in at 11th.   For property taxes, we come in at 29th out of 50.
By contrast, South Carolina ranks 37th in the foundation's current rankings.  It trails North Carolina in all of the aforementioned categories except corporate taxes (13th) , sales taxes ( 18th   ), and property taxes (  21  ).  Virginia comes in at 27th overall. 
Lefties like to moan about how tax cuts hurt the ability to "pay" for all of the government goodies.  Yet, time and again, its been shown that lower tax rates produce MORE revenue for the government.  When tax rates are oppressive and confiscatory, people who can, shift into overdrive to find ways to protect and shield their money.
Kudos to state leaders for improving our rankings here. We still have some room to grow.  Improving the overall tax climate will do so much more long-term for our state and its economy than any state incentives / corporate welfare package can produce.