Welcome to the Obama Era: Uncle Sam & Aunt Bev are largest NC employers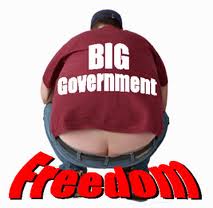 Triangle Business Journal's ranking of  North Carolina's Top Ten Largest Employers  speaks screams volumes about the sorry state of the Tar Heel State's econ0my.   The two largest — and four of the top ten largest — are government entities.
The state of North Carolina leads the pack with 4.33 percent of the state's total workforce.  State government — according to TBJ — has gained about 20,000 employees between 2003 and 2012.   The federal government comes in second supplying 1.60 percent of the state's workforce.   Uncle Barry  Sam has increased his presence in the state by about 5000 between 2003 and 2012.
(Meanwhile, we've got one of the highest unemployment rates in the nation, and private firms are laying folks off  left and right.  The government payroll is growing, while the number of working North Carolinians paying taxes is shrinking.  How do we sustain that?)
The Charlotte-Mecklenburg board of education ranks #8 — composing 0.42 percent of the state's workforce.  Wake County Schools ranks ahead of BANK OF AMERICA at 9th — also composing about 0.42 percent of the total state workforce.   Wake County's school system has added about 5000 employees from 2003-2012, while Charlotte's system saw relatively static growth in its workforce for the same period.
It sure would be nice to see some profit and customer-service oriented private enterprises topping that list for 2013.