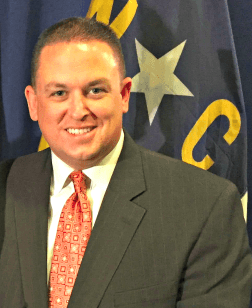 The Breitbart website can be counted on  at the drop of a  hat to take dictation for congressional candidate and former Mark Meadows aide Wayne King.
They've done it again.  This time,  it's a glowing release about Wayne's coming ad blitz and his endorsement by Tea Party Express. 
One important question that the steno pool at Breitbart forgot to ask:  WHY isn't Mark Meadows endorsing King's candidacy?  
It's been revealed that a close friend of Meadows's wife is in the race to succeed Meadows.  And the congressman's brother apparently made arrangements to reserve a domain name for her campaign website.  (Mrs.  Meadows is also chairing a PAC, apparently, to elect more women who promise to align with The Freedom Caucus.)
Some Q&A about Wayne's tenure as now-indicted Robin Hayes's right hand man at NCGOP HQ might be helpful to 11th district voters as well.  (Read here  too.)