Wanna get rich? Get a job with UNC!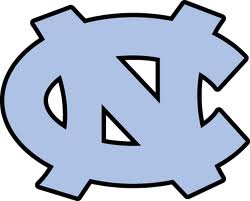 Campus lefties are crying over Gov. Pat's plans to cut $140 million from the UNC system.   The lefties suggest that cutting even ONE PENNY from the university system budget will critically damage the quality of higher education in North Carolina.  Really? Let's look at that.
UNC-Chapel Hill founded the Center on Poverty, Work and Opportunity in order to give John Edwards something to do between presidential runs.  (John-Boy parted ways with the university  right about the time that whole National Enquirer — bastard love child thing blew up.) Well,   the university has brought in a new lefty to fill John Edwards's big, um, shoes:  former William & Mary president Gene Nichol. 
Nichol looks like quite a wise investment of tax dollars. He is churning out papers and articles bashing the GOP majority on Jones Street  ( you know, those guys who have the final say on the university budget) while pocketing $212,900 in taxpayer-provided salary per year. Let's see — North Carolina's median income for 2011 was $43,916.  Does anybody — besides me — see the irony in UNC's marquee "poverty" expert making NEARLY FIVE TIMES the state's median income?
As a reference point, Gov. Pat McCrory pulls down $139,500 per year.  Lt. Gov. Dan Forest makes $123,198.  Members of Congress pull down $174,000 per year.  All of those folks are accountable to voters.  Last time I checked, Nichol is NOT.
Nichol's wife, Betty Glenn George, is also doing quite well for herself at UNC Hospitals.    George, the senior VP for Legal Services, is pulling down $407,410 per year.   She is making slightly more than President Obama, who pulls down a measly $400,000 per year.
Let's go back to the academic side.  Associate professor Michael Lambert, director of the African Studies Center, is pulling down $87,996 per year — TWICE the median income for our fair state.
Let's move over to the African & Afro-American Studies department, which got the athletics program in so much trouble.   Julius Nyangoro, an associate professor who made headlines in the athletic department scandal, is pulling down $159, 249.
Amy Hertel, director of the American Indian Center, is pulling down $102,000 per year.   Elizabeth Burns, acting department chairman of the Women and Gender Studies department at UNC-CH, is pulling down $159,312 per year.
These are just a FEW examples of jobs and whole departments that could COMPLETELY disappear from the university system budget, and very few people would notice.  Life would go on.
I am sure that all of these people voted for Barack Obama, and regularly applaud his attacks on Mitt Romney and other capitalists, all while doing work of dubious necessity at exorbitant salaries they could not POSSIBLY command in the private sector.