Wake County govt & The mystery of the disappearing dollars
We catch a lot of heat from both sides of the political spectrum here.  Why are you so mean to public servants?  Aren't you a Republican — a conservative? 
The battle is not Republican v. Democrat — as so many would like us to believe every May and November.  The battle is between the shady organizations called "parties" in DC and Raleigh and THE REST OF US. 
We've got a whole lot of folks — separated by little more than the letter 'R' and the letter 'D' — embedded in a rapidly expanding bureaucracy seeking to improve and enrich themselves and their friends under the guise of "public service."  It's fun playing with someone else's money.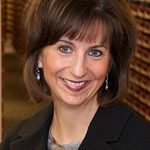 There is a rather troubling, unseemly scandal brewing in Wake County government that is a textbook case of (1) how we're being failed by institutions meant to look out for us, and (2) why courageous watchdogs and new media sources like ours are more and more important.
According to reports, roughly $2.3 million in cash "disappeared" from the Wake County register of deeds office over NINE YEARS.  (The RoD, Republican Laura Riddick, resigned in April citing health concerns.)
The N&O and other drivebys within the beltline are falling all over themselves claiming credit for blowing this story wide open.
The problem with that?  A guy named Daryl Black — deputy director of the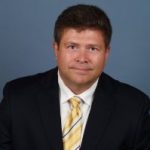 Wake register of deeds office — was raising serious questions about fiscal funny business in the office many months before the story hit the driveby media.  In fact, HERE is some of the info he presented to Wake County Republican leaders and us:
[…] Feb 10th of last year I was recruited from my position as Director of Policy and Strategic Planning with the Department of Public Safety.  Upon joining the Registry, I hit the ground running. 

I consolidated multiple financial spreadsheets into a consolidated view going back 20 years. I tallied state transfers, county revenues, county expenditures, automation and capital improvement funds into a detailed budget report. To ensure I had reliable figures I reconciled reported revenue and expenditures back to the county budget which is audited. 

To verify the reported management and system figures were accurate, I requested the IT Manager who reported to me to provide system data for a small subset of land records.  It is here I first noticed a discrepancy. This brought about concern since fees are statutorily-based and if work volume is being misreported then there was likely some impact on reported financials.

To gain a better understanding of how management reports were generated, I met with the Operations Manager to walk me through the process. This meeting resulted in several concerns. Though she was retiring, I told the Operations Manager I could not in good faith handle cash in this office without an effective checks and balances system being in place first. The Operations Manager abruptly left to take care of other business. I immediately reached out to the IT Manager who confirmed his team was able to quickly produce automated system reports and it was not a difficult task.

A couple of days passed and I followed up with my direct report. He said he had been instructed not to comply with my request and to report back when I asked again for special projects. I believe had the IT Manager complied with my original request, eight months of missing funds would not have gone out the door.

The Operations Manager changed her mind and decided not to retire.  I started facing retaliation. Meanwhile I continued to update metrics, performance measures, prepared presentations, developed the Business Plan, completed stakeholder surveys and performed peer state reviews.

In January 2017, the IT Manager finally broke ranks while the Register of Deeds was out on medical leave.As previously instructed, he generated a system metrics report.  The Operations Manager informed me the Register of Deeds demanded a letter of resignation effective Feb 10th.  With a fast approaching deadline I prepared a detailed spreadsheet showing large amounts of missing cash going back to July 2014.  An internal review was launched and at least one suspect identified as embezzling cash.  Upon confirmation of illegal activity, I instructed the IT Manager to immediately engage law enforcement, preferably the SBI Financial Crimes Unit.   This information was turned over to the Wake County management team on Jan. 30th and an internal audit launched on Feb. 2nd. 

On Feb. 3rd, I spoke with the Wake County Manager to find out why law enforcement had not already made an arrest since our office had provided detailed information including when and where criminal acts were being committed.  I informed him of my audit background, of potential retaliation against cooperative employees and alerted him I was now being forced out of my position.

On Feb. 10th, I packed up my belongings and left my office.  On Feb 20th, as I was fighting the Register of Deeds office for unemployment, my replacement moved into my old office.[…]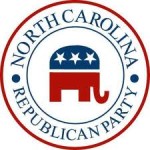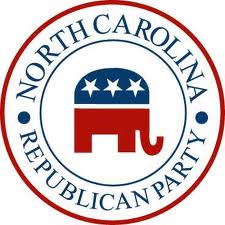 In April of this year, Wake Republicans met to appoint a replacement for Riddick.  Black was one of the candidates seeking the appointment.  You would think this whistleblower who flagged some serious bureaucratic malfeasance  would have made a great champion for the GOP — which styles itself as the protector of the taxpayer against the governing class. 
Black's candidacy was dismissed out of hand.  A local political operative got the appointment.
Sources reportedly told Black that he lost out because his resignation from the RoD office had been demanded.