Disagree with the Rocky Mt. city council? You're RACIST!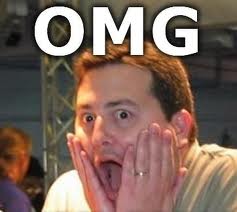 When I first heard about what happened Monday night in Rocky Mount, I couldn't believe it.  A reader from the Rocky Mount area tipped me off to an incident at that night's city council meeting.  He directed me to this video, which details it in all its, um, glory.
The video is about ten minutes long.  During the — roughly — first five minutes, you can see a portion of local businessman Lige Daughtridge's very professional presentation to the council expressing his concerned about a proposed taxpayer-funded Events Center.
The video portrays a few more citizens addressing the council. At the end of the public comment period — around the 8:55 mark, the mayor yields the floor to councilman Andre Knight.  On camera, Knight – who happens to be black — proceeds to call Daughtridge a racist.  Knight says Daughtridge is only raising concerns about the proposed Events Center because the city manager and some members of the council, who support the center, happen to be black. 
The outrageousness doesn't stop there.  Knight completes his rant, and Daughtridge tries to respond.  The mayor cuts Daughtridge off — telling him he is not allowed to speak.  All of this goes down while an armed police officer stands off to Daughtridge's side watching him.
On a side note — I learned that Knight happens to be president of the local NAACP and past president of the NAACP.  He used to have Bill Barber's job!