Union Thugs Trying to Rough Up Dan Forest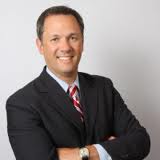 You can get a really good sense of where things stand during the last month of an election cycle.  In a close race, the candidate feeling the most endangered tends to get more aggressive in attacking their opponent.
Linda Coleman, the Democrat nominee for lieutenant governor, was — until recently — head of the state government personnel office.  So, you would think she might have a pretty amicable relationship with the State Employees Association of North Carolina (SEANC).  In fact, The N&O's John Frank points out that SEANC loves Coleman so much that they have raised and spent TEN TIMES MORE on Coleman than Coleman has raised and spent herself.
The media also does not like to point out the fact that SEANC has established rather cozy relations with  The Service Employees International Union (SEIU) — Obama's purple-shirted stormtroopers.  (SEANC's logo describes the group as SEIU local 2008.)  During the Obama era, SEIU has established a reputation as enforcers for Obama against The Tea Party.  Its immediate past president has spoken publicly and rather lovingly about Marxism.
SEANC / SEIU has come out swinging with an ad claiming that GOP lieutenant governor nominee Dan Forest is in favor of blocking women from getting cancer screenings.  They apparently came to this conclusion based on Forest's opposition to state government funding of Planned Parenthood.
(Planned Parenthood was founded by Margaret Sanger, who spoke frequently on the record about  wanting to introduce abortion and "birth control" as a means of culling the population of black and mentally-ill Americans.) Planned Parenthood spends millions and millions a year on campaign contributions to politicians — usually Democrats — who keep the tax dollar spigot open and flowing.
Forest, the Republican candidate, was not amused by the union's attack:
Forest's campaign said the candidate's father and grandfather died of cancer, and that Myrick, who is leaving Congress at the end of the year, is a breast cancer survivor. Myrick sponsored a bill that became law that provided Medicaid coverage for mammograms and pap smears for low-income women.

"To say that Dan Forest is against cancer screenings for women is pathetic, shameful, ignorant and disrespectful to Dan and his family for all they have lost to the disease," Forest campaign manager Hal Weatherman wrote in an email, adding, "Dan is supportive of all his mother's legislative efforts to fight cancer, and he hopes to follow in her footsteps in fighting the disease."

[…]The ad goes on to shower praise upon Coleman, a former state personnel director and ex-legislator from Knightdale. The 55,000-member association said it is spending $200,000 to run the ad that started Thursday on cable television systems. The amount is more than what Coleman or Forest has spent airing ads in the general election so far.

[…]
SEANC /SEIU is continuing the attack.  (This time they've enlisted The N&O's Craig Jarvis to provide transcription services.)  The union is apparently outraged that the Forest campaign is reportedly sending fundraising emails to state employees.
(I wish The N&O had been this active in 1995 when I uncovered an aide in Governor Hunt's office explicitly telling prospective state employees that they and their families needed to cough up four-figures to the Hunt campaign.)
Of course, Jarvis's story offers up no names of — or quotes from — any of these outraged state employees.  If this did happen, how did Forest get the email addresses?  I DO know that people who enter their email addresses on Forest's web site to receive news updates also occasionally get fundraising pleas. 
If you give your email address to a political campaign, don't be surprised if they try to contact you seeking money or votes.
It's unusual to see the lieutenant governor race getting so heated.  But, this year, the GOP is on track to take the top two posts on the ballot — president and governor.  This seat is the highest ranking post the left still has a shot at. 
The Forest camp ought to be feeling pretty good.  If you're being attacked this late in the game, the other side clearly views you as a serious threat.