TN says Noooooooo to expanding Medicaid. (Gov. Pat, take note.)
Tennessee's moderate Republican governor has been talking up the idea of expanding Medicaid — which is basically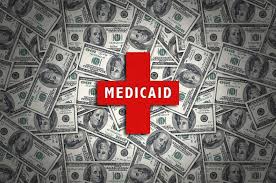 the implementation of ObamaCare. He traveled to DC to talk up the strategy with feds.  The TN governor even basked in the approval of the drive-by media. (Sound familiar?)   He worked so hard, but forgot ONE key factor: the state legislature:
Gov. Bill Haslam spent nearly two years negotiating with federal officials to find an alternative plan for expanding Medicaid in the state. In the end, however, he didn't spend enough time convincing state lawmakers that his plan was the right one.

Haslam's Insure Tennessee plan was effectively killed Wednesday, after a Senate committee voted against the proposal.

Wednesday's vote of a Senate health committee was the first time lawmakers were asked to vote up or down on Haslam's proposal to expand Medicaid in the state.

Haslam's plan would have used federal funds to expand coverage to about 280,000 additional Tennesseans. Those federal funds would cover 100 percent of the program's cost for two years, after which federal support would drop down to 90 percent. The Tennessee Hospital Association had agreed to cover the state's costs when that step-down occurs.

Insure Tennessee would have offered two new health care coverage options for Tennesseans earning below 138 percent of the federal poverty line, is outlined as a two-year pilot program. Though Haslam and plan supporters attempted to set their program aside from the Affordable Care Act, also known as Obamacare, it nonetheless struggled to find support, particularly among conservative Republicans.

The measure was defeated 7-4 in the Senate Health and Welfare committee, which included 10 Republicans and 1 Democrat.

Wednesday's committee vote in the Senate ends prospects of approving Insure Tennessee, at least in its current form. Thatsaid, it also faced grim prospects in the House, where House Speaker Beth Harwell told reporters Wednesday she didn't believe there were enough votes to pass the plan. […]
Of course, Democrats were completely unhinged in their response to the vote-down:
[…] Democrats, however, were less than pleased with the outcome.

U.S. Congressman Jim Cooper, a Nashville Democrat, issued a forceful statement.

"Tennesseans will die and hospitals will close as a result of our cruel state legislature," Cooper said. "Rarely in state history have we seen such a devastating lack of leadership." […]
*Don't forget cats and dogs living together, and the onset of the apocalypse.*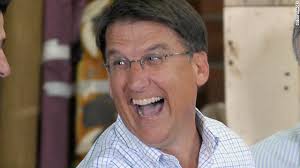 Wow.  He sounds like Big Bill Barber.
The North Carolina General Assembly sent a pretty clear message about medicaid expansion in 2013.  The voters sent a pretty clear message about ObamaCare in 2010, 2012, and 2014.  Yet, Gov. Pat and his DHHS secretary Aldona Wos are launching all kinds of trial balloons about expanding medicaid anyway. I am thinking that Gov. Pat and Lady Aldona are in for a similar type of smackdown to the one the GOP-led legislature in Tennessee delivered to Gov. Pat's friend and fellow moderate GOPer Bill Haslam.