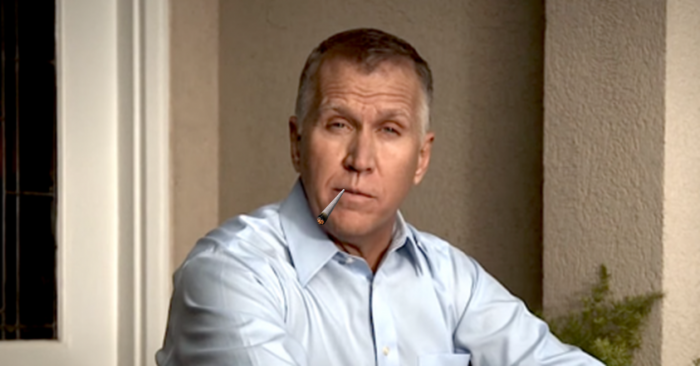 Thom Tillis has been sitting in Washington for nearly six years now. But if you look at his polling, it appears the man is — like one Marty McFly — going 'Back in Time.'
In the 2014 GOP primary, Tillis topped the field with 45.68 percent of the vote.   In the November 2014 general election, he barely topped incumbent Democrat Kay Hagan  with 48.8 percent.  
In the latest Civitas poll,  Tillis is topping  Democrat Cal Cunningham 38 – 34 percent (with 23 percent undecided).
The Civitas crowd — as well as the NCGOPe — are citing that polling as good news.  That's in spite of the fact that there is a 4.38 percent margin of error,  and that four-point lead is being held by a one-term incumbent over a virtual unknown.
Granted, it's early.  People are thinking about a lot of other things besides politics.  Perhaps, Tillis may be learning a hard lesson — possibly the one his buddy Pat McCrory learned in 2016 — about thumbing one's nose at key elements of your base.