Tillis is coming! Tillis is coming! (Or so says Jimmy Dixon …)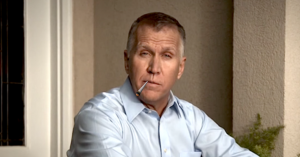 I am told that the best way to get word spread around the big city of Raleigh — and political circles statewide — is to tell Rep. Jimmy Dixon.   Dixon, as fans of this site know, is the new Charles Jeter: chief gofer for the House's ruling cartel, ready to be the bad cop — the Stimpy to Speaker Timmy's Ren. 
Several moles have reported back to me in recent weeks that Dixon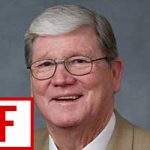 has been talking even more than usual.  One of his more prominent topics?  According to my moles, Dixon is declaring, to anyone who will listen, that Thom Tillis's return to Raleigh to run for governor in 2020 is ONE HUNDRED PERCENT GUARANTEED. 
You hear that, and then you notice our junior US senator spending an inordinate time around Republican state legislators.  And you start to think Jimmy might be on to something.  
What does that mean for Lt. Gov. Dan Forest's plans to run for governor in 2020?  (Dixon is reportedly telling people the heat is being applied to Lt. Dan to change focus and aim for the vacant US Senate seat in 2020.)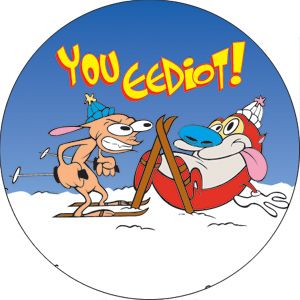 One of my moles told me he approached someone in Forest's inner circle about all the Tillis talk.  The Forest source's response: "It's too early to start talking up a 2020 run."
*Yep.  Keep telling yourself that.*