#ncga: Aw, look. Binky MADE a scoop.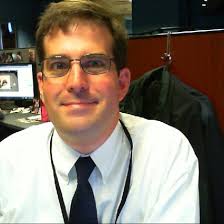 Mark Binker, late of WRAL and Laura Leslie's imposing shadow, has resurfaced from his retreat into obscurity at an overpriced online-only driveby venue called "The Insider" to deliver some shocking, just shocking news:
One of the nominees hoping the state House would award him another term on the UNC Board of Governors emphasized his fundraising efforts on behalf of conservative legislative campaigns in an email to top lawmakers this week.[…]
Whaaaaaaaaaaaat?  *You MEAN to tell us that a seat on the UNC board of governors might have something to do with campaign fundraising?*
What made this even more shocking is WHO it was that Binky nailed (obviously with the help of some well-placed GOPe leakers):
[…]Henry Hinton, a broadcast executive from Greenville, was one of 14 nominees running for six available state House appointments to the board, which oversees the 17-campus UNC system. He was not selected Wednesday for another term on the board.

In an eight-paragraph email to House leaders on Monday – including Rules Chairman David Lewis of Harnett County, Budget Chairman Nelson Dollar of Wake County and Majority Leader John Bell of Wayne County, all Republicans – Hinton spends the majority of his time addressing comments he had made about the hiring of a new chancellor at East Carolina University. But he spent a few sentences playing up his political activity.[…]
Hinton has been Mr. Dependable for the GOP Establishment in eastern North Carolina.  He has been snuggled up tight in bed with Pat McCrory and Thom Tillis since 2008.  Conservatives down east have long been frustrated with  Hinton's work on behalf of the GOPe.
 In 2014, Thom Tillis's argument on behalf of a UNC nominee — based mainly on his fundraising prowess — leaked out into the driveby media.  That apparently was good enough for the GOP NCGA majority at the time.  So, it's no wonder Hinton would feel so comfortable talking so openly about campaign cash in connection with a board seat:
[…] "I would challenge you to find anyone who has worked harder than myself to get conservatives elected and keep them there," Hinton wrote in the email obtained by the N.C. Insider. "In fact I have been leading an effort for a new PAC to raise $250,000 to help with the 2018 elections. We have had two organizational meetings and are planning a kickoff on April 26th with an invitation list of over 200 people."

That paragraph provoked some raised eyebrows among Republicans, although several of the listed recipients said they had not read it yet, including Bell.
*Sure.* And it's juuuuuust a coincidence that they voted down a high-dollar fundraiser's bid to return to the UNC board of governors.
"Normally, campaign issues are discussed outside of the General Assembly," Bell said late Tuesday, emphasizing that he had not had time to read Hinton's note due to work and family commitments. But he emphasized that lawmakers typically tried to separate campaign and legislative matters.
"Normally"?  (I don't think he knows what that word means.)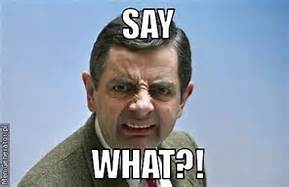 […] Via email Tuesday, Hinton said it is no secret that he is involved in fundraising and politics.

"I sent that email to some of the leaders in the house and pointed out that I intended to continue to do that so they will know that I still share their values," Hinton wrote to The Insider. "I have been involved with candidates at the local state and federal level for many years supporting the conservative cause."[…]
What is it with the NCGOPe and eastern North Carolina?  They've dumped all over the commercial fishing industry out there.  Now, they've publicly thrown a popular radio host and political fundraiser  from that area under the bus.