Thom Tillis 2nd-most unpopular GOPer up for reelection in 2020. (Um, SURPRISE !!)
Things have been busy around here. You know, with Robin Hayes getting indicted, two congressional races, and the usual nonsense from Jones Street.  Thom The Therrible has gotten a wee bit of  a break from our usual spanking.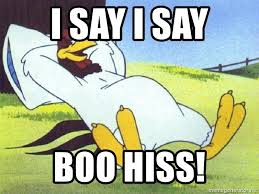 Alas, something has come across the transom to refocus our attention  onto The Therrible One:
President Donald Trump's declaration of a national emergency at the U.S.-Mexico border in February left Senate Republicans with a difficult choice: Act to protect Congress' authority as a coequal branch of federal government, or support the president's effort and be spared the wrath of the GOP base.

Sen. Thom Tillis (R-N.C.) made both arguments, vowing first to stand on principle in a Washington Post op-ed before changing his mind weeks later and voting against a resolution to block Trump's bid to divert funding toward construction of his proposed wall on the southern border.

And while Tillis ultimately sided with his party's standard-bearer, data from the latest Morning Consult Senator Approval Rankings indicates that the first-term senator sustained some intraparty damage ahead of his re-election campaign next year. […]
And here are a few more points to consider:
Tillis' net approval rating dropped 12 points among GOP voters in the first quarter of 2019, with 53 percent approving of his job performance.


During the same time period, only Cory Gardner of Colorado had a lower base support (49%) among Republican senators running for re-election.

Lindsey Graham of South Carolina was the most popular GOP senator up for re-election with home-state Republicans, with 80% approving of his work in office.
Wow.  Lindsey Graham is getting more love than The Therrible One.  (I actually think Graham has had more invitations to speak at North Carolina Republican events than Tillis has.) 
MORE:
Tillis' net approval — the share of voters who approve of his job performance minus the share who don't — fell by 12 percentage points among North Carolina Republicans during the first quarter of 2019. Fifty-three percent of the state's 5,611 registered GOP voters surveyed Jan. 1 through March 31 said they approved of his job performance — the second-lowest figure among all Senate Republicans running for re-election next year. The sample has a 1-point margin of error.

About a third of North Carolina Republicans (32 percent) said it's time to give a new person a chance, compared with 39 percent who said Tillis has done a good-enough job to deserve re-election. That metric also places him second-to-last among Republicans seeking re-election.

"There seems to be more chatter about Tillis facing a primary than anyone else," said nonpartisan political analyst Nathan Gonzales in an email Wednesday. "But his critics need a candidate. You can't beat someone with no one."

No candidate has emerged to challenge Tillis from his right, so far, despite the apparent opening. One potential candidate, Rep. Mark Walker (R-N.C.), has not ruled out a possible bid, though Republican sources in the Tar Heel State think he's leaning against it. A spokesman for Walker said in an email Wednesday that he is "not currently planning to primary Thom Tillis" and "will continue to use his platform to support President Trump's agenda."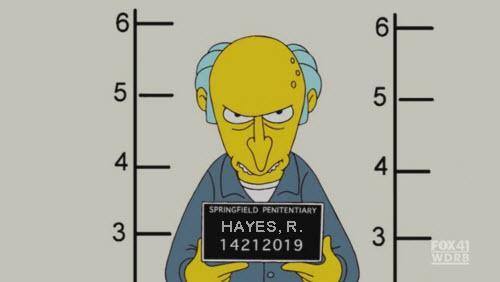 […] One conservative operative in the state said Tillis has a trust problem, with moderates questioning his independence from the president and conservatives questioning his loyalty. […]
I've said it before, and I'll say it again.  Thom The Therrible's loyalty is to the person who puts the biggest check in his hand before it's time vote.   The only principles he knows — or cares about — work in schools.
MORE:
Asked about his case to the Republican electorate, Jordan Shaw, who heads the Republican firm OnMessage Inc.'s Charlotte office and is advising Tillis' re-election campaign, said the senator has stood by Trump many times despite his hesitance on the issue of the emergency declaration.

"You're going to be hard-pressed to find a lot of results-oriented differences between Tillis and the president," he said.  
Um, the budget?  Spending?  The Wall? Amnesty for illegals?  *Nice try, lil' Jordan. *
MORE:
[…] Tillis is not the only senator with a low net approval at home.

Sen. Cory Gardner (R-Colo.) is the least popular Republican with his home base, with 49 percent approving and 28 percent disapproving. But the man viewed widely as the most vulnerable incumbent seeking re-election next year has faced no talk of a serious primary challenger, as several Democrats are lining up for their party's nod to compete for the seat. […] 
Establishment types in Raleigh and DC will tell you they are frightened of a credible primary challenge to Tillis.   They think he will cruise through a general election fight.  Democrats are less likely to criticize his swerves to the left.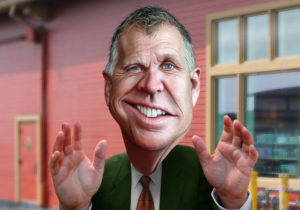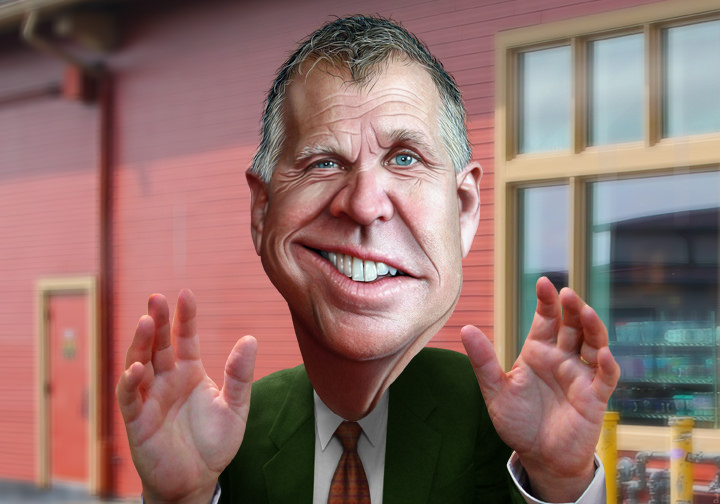 We've heard talk about filthy-rich retired Raleigh businessman Garland Tucker and congressman Walker as potential primary challengers.  But they are not stepping up and making noise at a time when  that kind of thing needs to be done.
Democrats are seriously looking at state senator Jeff Jackson (D-Charlotte) as their 2020 standard-bearer against Tillis.  Kay Hagan made the jump from the state Senate to the US Senate.  And right now, the state senate looks like a dead end job for a Democrat.
I don't share the GOPe enthusiasm for Tillis in a general campaign.  If you'll recall he won in November with 48% against the abysmal Hagan and That Pizza Guy.  Not exactly a spectacular showing.