Tholl Road revolt in Mecklenburg ready to blow up on GOP establishment?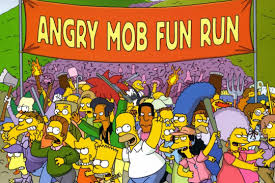 Thom Tillis could have been taken down by this issue in the 2014 US Senate race — had it not been for an overall incompetent campaign by Kay Hagan and the Democrats.  The desire to rid the Senate of Kay Hagan trumped anything and everything else.  (Tillis WAS, after all, the primary advocate in the legislature for HOT lanes and toll roads being installed in the northern part of his home county.) 
The state is moving forward with a partnership with Cintra, a Spanish company that builds and manages toll roads and has quite a checkered past.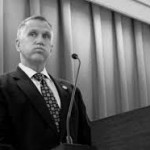 But toll road supporter Pat McCrory, and the rest of the area's legislative delegation, are still around to feel the wrath of local voters.  It's amusing to watch politicians scatter when they start to smell the smoke from the lynch mob's torches.  Former toll supporter Jeff Tarte is trying to walk things back.   Four municipalities in the vicinity of the I-77 toll project have passed resolutions to either delay or halt the toll project.  Mecklenburg County has asked that the project be put off.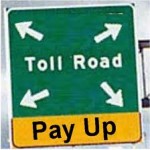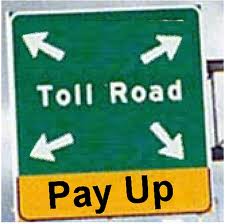 But DOT is still pressing forward, despite the ruckus at the local level.
Earlier this week, the Cornelius Town Board (ironically, where Thom Tillis got his political start) took up a resolution calling for the termination of the state's contract with the Spanish company. Cornelius commissioner Dave Gilroy, a Republican, lashed out at DOT officials in the audience as he trashed the toll project. 
On video, Gilroy calls out DOT officials in the audience, calling their tactics regarding the I-77 project "shameless" and accusing the department of "manipulating the legislative process in real time."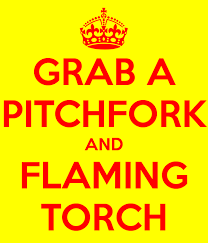 The commissioner described the state's heavy-handed efforts to push the toll deal through as:
" one of the most single-minded, arrogant acts of governance I've seen in my eighteen years in politics. […] This is government acting against the wishes of the governed without the decency of even offering a response."
Gilroy cited a similar deal between the state of Virginia and the same Spanish firm.  He pointed out that Virginia taxpayers have shelled out $281 million already, and ground has yet to be broken:
"Virginia is a lot like a movie trailer.  It's telling us an awful lot about what we're going to see very soon. "
Gilroy proceeded to introduce a resolution calling for the contract with Cintra to be cancelled, and for I-77 to be widened with tax funds already collected  and via conventional, non-toll means.  It passed unanimously.