A coup d'educrat. Contract buyout. Recall election. (Meet The Moore County Board of Education.)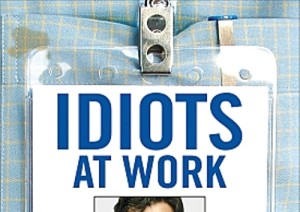 Politics are normally not all that exciting here in staid, conservative Moore County.  We're a yellow-dog Republican county.  Cocktail parties and rounds of golf tend to trump passionate political debate.
All that changed with this week's move by a faction on the county school board against superintendent Bob Grimesey.  I don't have kids in the school system, so my eyes tend to glaze over when political discussions turn to that domain.  (Like most counties, we have a central office bloated with self-important blowhard alumni of various university education departments. Everybody's a "doctor." Meetings involving school system staff often go a lot like this classic movie scene.) 
But the behind-the-scenes viciousness and intrigue this week caused me to focus on it like a laser beam. 
It all started with a hastily called closed session of the school board this morning.  The agenda?  Firing the superintendent and buying out his contract.  Sources tell me only a portion of the board was aware of this particular agenda item prior to the start of the meeting.
It's quite puzzling as to how we got to this point.  From my observation, superintendent Grimesey had done a superb job of forming positive working relationships with teachers, students, parents, and community leaders across the county.
Sources familiar with the situation tell me Grimesey was targeted by a small cabal of school system administrators who were hold-overs from previous administrations:

"He made it clear who the boss was.  He was demanding accountability from central office employees.  That was a sharp departure from previous superintendents.  Some folks at the central office, with inflated salaries, fancy titles, and inflated egos,  didn't appreciate his style.  So, this group started quietly politicking school board members to get us to this point."
I can tell you that I have not seen things this heated, this tumultuous, in the county, since we knocked off Richard Morgan in the 2006 state House primary. One big difference?  The local establishment sat on its hands in that fight.  In this one, we have a who's-who of the county's political establishment openly criticizing the move against Grimesey.   Our local Pulitzer Prize-wining thrice  twice weekly local paper is calling for the resignations of the five board members who voted to fire the superintendent. 
The Moore County Board of Commissioners is taking things one step further.  They have called a special meeting for June 10.  There are two agenda items:  (1) adjusting the proposed 2016 budget, and (2) a resolution seeking a recall process for the school board.  County government sources tell me the intent of the budget adjustment is to reduce the school system's appropriation by the amount of the buyout of the superintendent's contract.  It's likely that establishing a recall process will involve action from the North Carolina General Assembly.  State Rep. Jamie Boles has already gone on record against the school board's move on Grimesey.  So, it sounds like there won't be much trouble getting some results from Raleigh on that matter. 
School board elections here in Moore County are typically ho-hum affairs.  I now believe that 2016 — or a sooner recall election — will be a marked departure from past history.
Most bo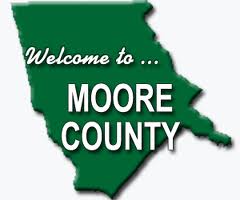 ard seats have a single candidate.  The local paper provides minimal coverage of the board's work.  So, MOST county residents are in the dark about what the school administrators are up to.
The sad thing is — the plot appears to be playing out just like one of my moles predicted early on.  Moore County native — and longtime school system employee — Larry Upchurch has been named interim superintendent.  Sources tell me Upchurch will be charged with strengthening the position of the "aggrieved" educrats prior to a new superintendent being hired.
Of course, this group may just leave Upchurch in place.  I know Upchurch has had ambitions regarding the system's top job.  A few years back, there was a superintendent search while Upchurch was an assistant superintendent.  Some friends of mine — who were on the faculty of one county school — told me that, during the search effort, they were regularly called away from their classrooms for meetings that involved Upchurch or supporters of Upchurch hammering home the point of how important it is to get him named superintendent. Faculty members were "strongly encouraged" to write letters and make calls praising Upchurch as an excellent candidate for the job. You know, job security. 
Boy, something is rotten in Denmark Carthage.