Fortenberry getting personal with McHenry in NC-10 GOP congressional primary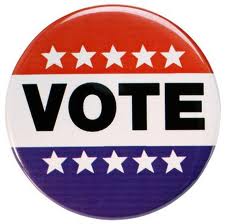 Lincoln County newspaperman Ken Fortenberry is throwing everything but the kitchen sink at incumbent congressman Patrick McHenry in the race for the GOP nomination in the state's 10th congressional district.
Fortenberry has released an ad endorsing the proposed state constitutional amendment on the May 8th ballot.  In the ad, Fortenberry takes a swipe at McHenry's "lifestyle" and "the company he keeps."
The ad, posted on YouTube, included this statement from Fortenberry:
"Rep. Patrick McHenry has been an outspoken advocate for "traditional family values," but his lifestyle – and his associates – makes you wonder. Questions about his lifestyle have surrounded him for years, and it's time for him to come out and address them head-on. Voters deserve to know whether their congressman is who he really claims to be, especially this year when they go to the polls to vote on the N.C. Marriage Amendment."
The stuff in the ad is basically a lot of information that has been disseminated in past elections by McHenry opponents.  It didn't derail McHenry then.
Though, the ad may blow back on Fortenberry. McHenry is a public figure.  But he brings a lot of people into his ad who ARE NOT.