welfare offices on military bases: a national disgrace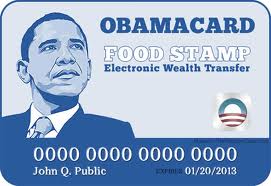 The Fayetteville Observer published this gem this morning:
[..] The Women, Infants and Children program office at Fort Bragg has closed.

The office has consolidated operations with the Spring Lake WIC office in the Family Resource Center at 103 Laketree Blvd.

Fort Bragg clients who previously visited the sixth floor of the Soldier Support Center should keep their scheduled appointments at the Family Resource Center. […]
Who knew there was enough "business" on a military base to justify a dedicated welfare office?  (I guess it is a good thing that is being shut down and consolidated with one off post.)
I'm willing to be that many of the civilian employees of that WIC office were making more money and had better benefits packages than many of the soldiers and their families that patronized the office.
It's a disgrace that our government offers better treatment to bloodsucking parasitic bureaucrats than to men and women who put their lives on the line for their country.  There should be NO WIC "customers" on American military bases.  None.