Thilli$$$ theams with ERIC HOLDER on criminal justice "reform"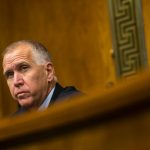 That's right.  Our junior US senator is teaming with Barry Obama's attorney general — the one who sided with the New Black Panthers over regular voters — to "reform" the criminal justice system.  (Feeling better about "holding your nose" in 2014, yet?) Here's the NY Times showing Amnesty Thom & his amigos some love: 
 A broad coalition of law enforcement officials and activists is expected to urge President Trump on Wednesday to adjust policies on policing and criminality, the first time such a group has spoken out against the Trump administration.

Some of the nation's most prominent prosecutors, police chiefs and criminal justice overhaul advocates — including Senator Thom Tillis, Republican of North Carolina, as well as representatives from the conservative Koch brothers network — will gather in Washington for the National Law Enforcement Summit. The former attorney general Eric H. Holder Jr. and Sally Q. Yates, the acting attorney general whom Mr. Trump abruptly fired in the first few days of his presidency, will speak.
That's right.  Obama's AG and the acting AG, a holdover from Obama, who spent a lot of time sabotaging Trump during the early days.  Sounds like *fun*:
[…] They and other presenters are expected to pose the challenge to Mr. Trump, who ran in 2016 as a "law and order" candidate but whose attorney general's policies — as well as Mr. Trump's own messaging — have come under increasing criticism from local law enforcement officials.

In his inaugural address, he described a raging "American carnage" that he vowed to halt — a turn of phrase that rankled local officials who have prided themselves on crime reduction. Mr. Trump has frequently cited his support for police officers, and he has surrounded himself with local law enforcement officials at any opportunity.

His attorney general, Jeff Sessions, has pursued an aggressive approach to crime in major cities. Without citing evidence, Mr. Sessions has claimed that changes imposed by the Obama administration that sought a reduction in mandatory minimum sentences for some drug prosecutions had led to a large increase in crime.

Members of the coalition plan to urge Mr. Trump and Mr. Sessions to reverse the current course the Department of Justice has taken.

"Today, our nation faces new public safety challenges, including an increase in opioid abuse, an uptick in homicides in some cities and strained police-community relations," a group of police chiefs and prosecutors, including Cyrus R. Vance Jr., the district attorney in Manhattan, wrote in a letter to Mr. Trump and Mr. Sessions.  "We believe that these challenges are best answered with modern strategies, innovative solutions and a reliance on confirmed data," they wrote, citing new public safety hurdles such as the opioid epidemic and "strained police-community relations" after years of national focus on police shootings of unarmed black men and women. […]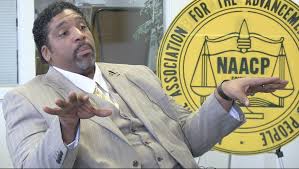 Vance, of course, is a Dem.  His daddy was secretary of state for JIMMY CARTER.  Democrats everywhere you look here.  I guess Thom is the "bipartisan" token.  So, Thom thinks taking the Black Lives Matter route is the way to reelection in 2020 (or Blount Street in 2018)? 
Oh, yeah.  The "summit"  is sponsored by The Brennan Center for Justice.  A HUGE honkin' liberal group known for trashing EVERY Republican president and their judicial nominees.