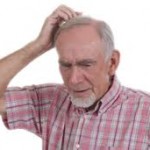 I wasn't a math major, but something about this concept dreamed up by the, um. "honorables" doesn't sit right with me.  Check out section 3 of  Session Law 2017-214 pushed through both chambers (over Roy Cooper's veto) under the shady duplicitous name of "Electoral Freedom Act:"
[…] If a nominee for a single office is to be selected, and there is more than one person seeking nomination, the substantial plurality shall be ascertained by
multiplying the total vote cast for all aspirants by forty percent (40%).thirty percent (30%). Any excess of the sum so ascertained shall be a substantial plurality, and the aspirant who obtains a substantial plurality shall be declared the nominee. If two candidates receive a substantial plurality, thecandidate receiving the highest vote shall be declared the nominee.

(2) If nominees for two or more offices (constituting a group) are to be selected,and there are more persons seeking nomination than there are offices, the substantial plurality shall be ascertained by dividing the total vote cast for all aspirants by the number of positions to be filled, and by multiplying the result by forty percent (40%).thirty percent (30%). Any excess of the sum so ascertained shall be a substantial plurality, and the aspirants who obtain a substantial plurality shall be declared the nominees. If more candidates obtain a substantial plurality than there are positions to be filled, thosehaving the highest vote (equal to the number of positions to be filled) shall be declared the nominees." […]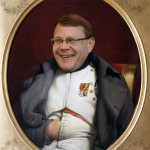 It just got harder to put these weasels into the unemployment line.  There are plenty of places you can not even bother to campaign and get 30 percent of the vote based on pure name ID or party affiliation.  
This atrocity got trumpeted as a great opportunity for third party and unaffiliated candidates.  I am sure it also got viewed as a great way to slap at Roy Cooper.   Do you realize how hard it's going to be to hold an incumbent office holder to 29 percent (or less) of the vote? What about the actual implications for democracy?
NO House Republicans opposed this.  .  A lot of Democrats DID.   In the Senate, only GOP senators Barringer and Dunn said NO.