The tale of the tape: Steinburg's aide admits "… I stole"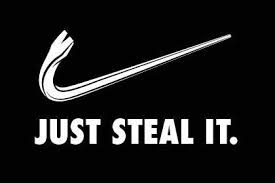 The Dare County woman who works for senator-elect Bob Steinburg's as his legislative assistant and campaign manager ( as well as for his basketball promotion company) pleaded

guilty earlier this week to misdemeanor larceny.  Among other things — that include supervised and unsupervised probation as well as a suspended jail sentence – Diana London is required to pay $25,000 restitution to her victims.
Senator-elect Steinburg said post -plea that he still has "full confidence" in his aide and will continue to employ her.  He also launched into a tirade against the Dare County prosecutor — questioning both his integrity and competence.  A handful of Steinburg acolytes took to the website of the Elizabeth City Daily Advance to continue Steinburg's attack on the Dare County prosecutor and judicial system. 
Weeeeell, the prosecutor didn't care for that.  His office has publicly released a recording documenting a conversation between London and one of her victims where she admits she "stole" and committed " theft."  (Said recording can be found in its entirety HERE. )
(You know, my dad always taught me there were a few groups of people you never want to throw shade at or talk smack to:  cops, judges, prosecutors, IRS or state revenue auditors.  It will never end well.)
Here's more from the Elizabeth City paper:
His office accused of a politically-motivated prosecution, District Attorney Andrew Womble has released the recorded confession of a state lawmaker's legislative assistant who pleaded guilty this week to stealing from a Dare County restaurant.

"There's a lot, there's a lot of deceit, lying, um, you know, the money that I handled wrongly … OK, the money that I stole," Diana London is heard saying in the recorded conversation with Richard Bruce, who co-owns Pigman's Bar-B-Que, in Kill Devil Hills, with Thera "Top" Palmer.

[…]Womble said he decided to release "pertinent information" related to London's case "in light of the comments by some of our public officials that attempt to directly impugn the district attorney's office and the judicial system as a whole."

Womble also criticized Steinburg for claiming his office was playing politics in the London matter without having heard the case against her.

"Suggesting a nefarious motivation on behalf of the District Attorney's Office or that the system is broken after not attending one court hearing or listening to one recitation of facts in open court is intellectually dishonest and serves to undermine the public's confidence in their representatives and their judicial system," Womble said.

The conversation between London and Bruce occurred after Bruce initially confronted her over the theft, which involved using a credit card from Pigman's for London's own expenses. London was authorized to use the card for promoting the restaurant.

In a phone call Friday, Womble said Bruce chose to record the conversation, which happened in early April, and provided it to the district attorney's office.

During the recording, Bruce challenges London to explain using the restaurant's credit card for paying for her use of Uber while traveling in Europe, as well as charging Pigman's for other expenses tied to her own interests. They include hiring a website design firm, Chartreuse Moose, funding her own Go Daddy account, and paying Facebook to help market Tri-State Leasing.

According to a case timeline document Womble provided, Tri-State Leasing is a car dealership in New Jersey belonging to one of London's friends.The timeline also cites wrongful or unauthorized expenses including about $2,700 for an email list, $5,200 to the Idea Center, and almost $800 to iTunes.

London contended much of the spending was neglect on her part. Pigman's credit card was stored in her phone and charged by default, in the case of the Uber charge, and she said some expenses were auto-payments she was not aware of.

London also suggested she charged Pigman's for some expenses unrelated to the restaurant, but planned not to charge for some of her consulting services to compensate for that.

That prompted Bruce to ask, "Looking at it now, don't you view that as stealing?"

"Yeah, absolutely," London is heard replying on the tape.

London also acknowledged not immediately bringing the wrongful spending to Bruce's and Palmer's attention, claiming she was scared and embarrassed to do so. She also claimed she planned to tally up and discuss the wrongful spending with the restaurant's owners at the end of the year.

London promised to repay the money, asking to do so in payments.

In pursuing the criminal case despite London's offer to repay the money, Womble said, "there was no initiative on her part to make these people whole."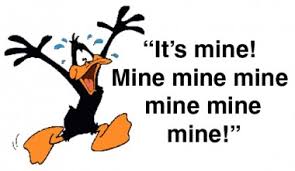 Surprise, surprise.  This whole episode does not appear to be a fluke or a one-time lapse in judgement:
[…]Womble also said his office discovered London had faced similar accusations in New York City, where she was arrested for allegedly stealing a credit card and racking up $1,700 in expenses. Womble said he felt London needed to take responsibility for her conduct.
And senator-elect Bob Steinburg has "full confidence" in this woman.