The Pinehurst Hot Mess: Leadership 101
It's pretty sad when folks have to come in to town to educate your elected leaders on how to run stuff.  But THAT, my friends, is what state senator Tom McInnis (R-Moore) had to do for the Pinehurst Village Council this week.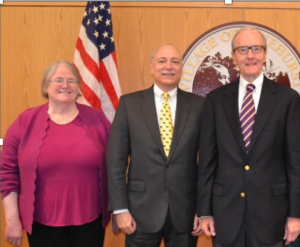 Village leaders were warned months and months ago about strained relations between village government and the area's representatives in Raleigh. 
We reported earlier about McInnis's bill slapping down the village's authoritarian overreach in its planning and zoning process.  
Now, it appears the Terrible Trio and their village manager, who call the shots at village hall, want to talk things over with the county's state senator:
Republican State Sen. Tom McInnis met with Pinehurst leaders Monday to discuss his recent bill that would end a pair of development moratoriums in the village, but he still intends to pursue the legislation.

McInnis, a Pinehurst resident representing District 21, which includes Moore County, filed the bill on Feb. 22 in response to the Village Council's two-year freeze on new commercial development in two small but prized areas of Pinehurst. The moratoriums, expected to last only nine months when they first took effect in early 2021, have since been extended five times by the council.

Many of those extensions were made to buy time for the council as it worked to reach a consensus on plans regulating residential and commercial growth in both areas over the next several decades. Those plans were finally approved last year, but the moratoriums have yet to be lifted.

The council has said the ongoing moratoria are needed so it can establish codes to ensure the plans are followed by developers. McInnis contends that too much time has already passed.

"I've had plenty of people complain to me because it's a private property-rights issue, and it has gone on for in excess now of two years," he said in an interview following Monday's meeting. "I did not move or take a position until after 24 months, and 24 months is a long and sufficient-enough time to rewrite whatever zoning plans or development plans that they would need to rewrite for these two areas."[…]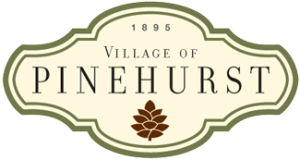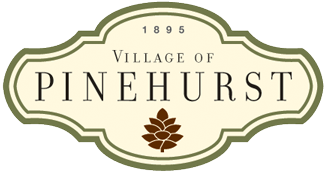 The big reason things have been taking so long is that John Strickland, Jane Hogeman, Pat Pizzella and their loony Friday Club cocktail party comrades have been terrorizing, harassing and intimidating village planning staff over vacation rentals, exterior lighting, Christmas lights and other personal pet peeves.
Many believe the moratoriums' true purpose was to cripple any and all development in town.  Property owners, left with no choice but to pay taxes and stew in frustration, would hopefully abandon their plans.
MORE:
[…] Monday's meeting was held behind closed doors in a conference room at Village Hall. McInnis said it was not his decision to exclude members of the public and the press from the discussion.

He spoke for about half an hour with Pinehurst Mayor John Strickland, who supports the extended moratoria, and Councilwoman Lydia Boesch, who does not. Village manager Jeff Sanborn and state Rep. Neal Jackson, whose district includes Pinehurst, were also present.[…]
This sounds like a clear violation of open meetings laws.  State and local leaders were gathered to discuss policy that affects us all.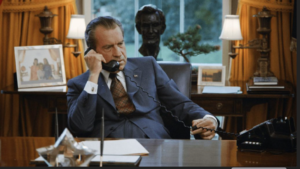 (I am hearing from village hall sources that John Strickland has become so paranoid about previous leaks about his schemes that he now refuses to put much of anything in writing. We've got the Nixon White House circa 1973 in 2023's Pinehurst Village Hall.)
Strickland and manager Jeff Sanborn already have us tied up in an expensive lawsuit over previous open meetings violations.  Why not add a few more to the pile?
MORE:
[…] McInnis said Strickland and Sanborn had hoped to persuade him to withdraw the bill.

"That is not, at this point, in the cards," he said. "Not to say that we wouldn't try to find common ground, which we will. I'm certainly open to that, but I'm not open to the continuing extension of a moratorium that is disrespectful to the private property rights of the affected landowners."

Strickland said the village called the meeting after learning that the bill, which is being co-sponsored by three other state senators, had been filed.

"After the village was made aware of the filing of this bill not even a week ago, we in the Village Council and the village staff thought it would be important to try to meet with Senator McInnis about it because we'd had no notice that he was going to do this," Strickland said in a phone interview on Monday. "I explained the procedures that we had followed, which are exactly what the state statutes allow us to do. We made these extensions to the moratorium because we felt it was important to do that as we finished our two small-area plans and the form-based code requirements that go with that."

McInnis, however, said the bill "should have been no surprise" to the village. He said he notified three members of the five-person council of his intention to file it.[…]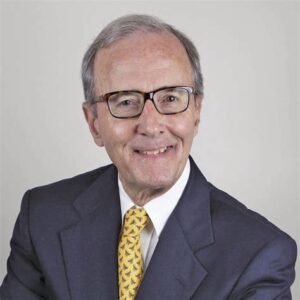 Oh, yes.  Our mayor caught in another lie.  Either that, or he's THAT clueless and out of the loop.  (Both options are bad for us.)
And OF COURSE Strickland and Sanborn both want the bill dropped.  They both have an authoritarian streak and take a perverse pleasure in lording over others.  The McInnis legislation throws a monkey wrench in all that.
MORE:
[…] Strickland said he has not heard public outcry from residents about the moratoriums. The individuals who complained to McInnis, he said, have not gone before the Village Council with their concerns.

"We've had no contact at a council meeting or a hearing or informally from anybody who has felt they have been aggrieved during this time," Strickland said. "If the senator thought he had any groups that had been, we'd be very happy to speak to them and try to determine if there was something there that we were not aware of."[…]
Of course, no one has gone in front of The Terrible Trio and Sanborn.  That foursome has made it clear that the only public input that matters comes from that despicable Friday Group bunch.  Anyone daring to challenge Sanborn or The Terrible Trio faces the threat of retribution from those four or their Friday Group goon squad.
(For the record, Sanborn has been soliciting assistance from others to shut our website down.  Not to respond to us.  But to shut us down.)
Raleigh was the only realistic option for folks seeking relief from village hall tyranny.  Apparently, that decision is paying off.
MORE: 
[…] This point, however, was also challenged by McInnis, who argued that public hearings pertaining to the moratoriums were not adequately promoted to landowners. 

"We all know how a public hearing is advertised and how it's written in legalese and if you don't know exactly what you're looking at, you don't know exactly what it is," he said. "According to my information, there was no commercial advertising done in your newspaper or any other publication that would give somebody, prima facie evidence, notice of what exactly was going to go on."

[…]

The moratoriums affect Village Place, a 100-acre site on the Rattlesnake Trail corridor, and Pinehurst South, a 300-acre tract off N.C. 5. Under the latest extension, the moratoriums will remain in place until at least May 5 for Village Place and until June 4 for Pinehurst South.

If passed, McInnis' bill would end the moratoriums and prevent the village from pausing development in both areas for five years. It would also increase the public hearing requirements for future commercial development moratoria in Pinehurst, requiring the Village Council to hold a total of four public hearings: two at Village Hall and two at a venue located where the moratorium would go into place.

The state's existing statutes on development moratoria do not establish a firm limit on their term or extensions. Local governments seeking to implement them are only required to hold public hearings beforehand.

"We feel we have followed exactly what the state allows to be done in these situations and we've made progress along the way every couple of months," Strickland said. "I think we're in a position now to be done with the process under the dates that we've set in place, but we'll have to see how everything gets worked out."

While Monday's meeting did not yield a definitive resolution to the issue, both McInnis and Strickland agreed that it was a productive discussion.

"It accomplished that negotiations are ongoing," McInnis said. "Everybody sat down at the table with an olive branch to negotiate in good faith and to try to find a reasonable solution to the dilemma. I believe that honorable people that sit down at the table and negotiate in good faith can find common ground.

"I'm glad to hear that the Village is concerned about this issue and we look forward to continuing a dialogue."