The Orange One Lives: Only TWO Carolinas reps bother to listen to the people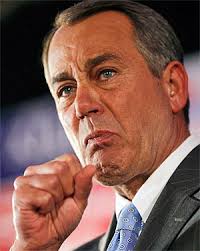 It was the biggest rebellion against a House speaker in 150 years.  Recent polling found 60 percent of Republicans wanting a new speaker of the House.  Only eighteen percent believe speaker John Boehner and Senate leader Mitch McConnell are doing a good job. Yet, when the smoke cleared Tuesday, only TWO Carolinas Republicans  bothered to even LISTEN to the public outcry for change at the top.
Walter Jones (R-3) and Mark Meadows (R-11) voted for Florida congressman Dan Webster (R) in the election for speaker. Jones has been a long-term resident of Boehner's doghouse.  Boehner tried to primary Jones out of existence in May.  He's already knocked Jones off of some key committees.  But the man from Farmville is still there standing and fighting.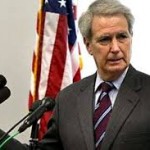 Meadows got $5000 from Boehner during the campaign.  He also got tapped by Boehner as Chairman of the House Oversight and Government Reform Subcommittee on Government Operations.  He had something to lose, but still took the risk of opposing the top dog in the chamber.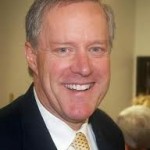 The only real surprise of the day was rookie Mark Walker (R-6) — an ordained minister who declared during his tough, hard-fought primary election that he would not back John Boehner for speaker.  His campaign got $10,000 from Boehner, and Walker apparently had a, um,  change of heart on opening day:
[…] Meanwhile, Mark Walker, a conservative freshman representing the Greensboro-based 6th Congressional District, issued a news release to explain why he backed Boehner.

"This was a difficult vote, as I share the frustrations expressed by many of my constituents, but I cast my vote today with a sense of optimism," Walker said in a news release. "I plan to keep the speaker, and the whole House leadership team, accountable – to encourage them to pass conservative legislation and not buckle under pressure from the White House or Senate. When I believe legislation is not in the best interests of the 6th District of North Carolina and the American people, I will have no problems voting against leadership."

Walker had been critical of Boehner during the primary, in which he beat out a field that included former Rockingham County District Attorney Phil Berger Jr., the son of a high-profile state senate leader. But The Hill newspaper noted, "Walker received $10,000 from Boehner's leadership PAC."

Of Webster and other opposition candidates, Walker said, "I do not believe they possess the record of leadership and accomplishment necessary to be Speaker of the House. I cannot just vote for the most conservative candidate when considering a position that is this important to the country." […] 
And you thought Renee Ellmers was quick to screw over her voters.  *I am willing to bet that $10,000 in today's money is roughly equivalent to 30 pieces of silver during biblical times.*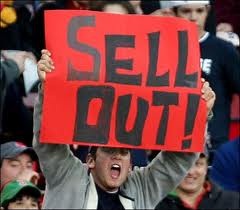 You REALLY shouldn't be shocked when you are lied to by a politician.  But a lie from an ordained pastor IS especially troubling.  
Richard Hudson's  (R-8)  2012 primary and general election victories were heavily funded by Boehner and then-majority leader Eric Cantor.  Boehner even campaigned for Hudson.  So, there was no doubt where ol' Rich was headed on opening day. 
Virginia Foxx (R-5) has a caucus leadership position and sits on the powerful House Rules Committee.  So, you KNEW she was going to fall in line and be a good soldier.  It's hard to understand why Renee Ellmers is such a suck-up to leadership.  She's starting her third term in Congress as a member of the majority, and only chairs something she helped make up — The Republican Women's Policy Committee.  
Patrick McHenry (R-10) is the right-hand man to House Majority Whip Steve "Never hearda David Duke" Scalise.  So, his support for Boehner was no surprise.  David Rouzer (R-7) has been a lobbyist.  His campaign was heavily funded and supported by Boehner and then-majority leader Cantor.  He's already been awarded a subcommittee chairmanship.  So, his support of Boehner was no surprise.
George Holding (R-13) sits on five subcommittees and co-chairs something called The India Caucus.  So, he sold his soul really cheap. 
Robert Pittenger (R) chairs the House Committee on Financial Services — a post critical to moneyed interests in his Charlotte-centered district.  So, you knew he wasn't going to cross The Orange Man. 
Well, a lot of you "held" your nose during the last campaign and voted for these folks AND Thom Tillis.  Now we have a whole lot of folks "representing" us who clearly don't give a damn about what we think.  * Nice work.*