The omitted details on the latest entry into the NC LtGov race
Campaign materials are identifying him as  "Iraq War Veteran and current North Carolina National Guard soldier" Greg Gebhardt.  But they left out some other important details:
He's registered with the state as a lobbyist for the solar goons.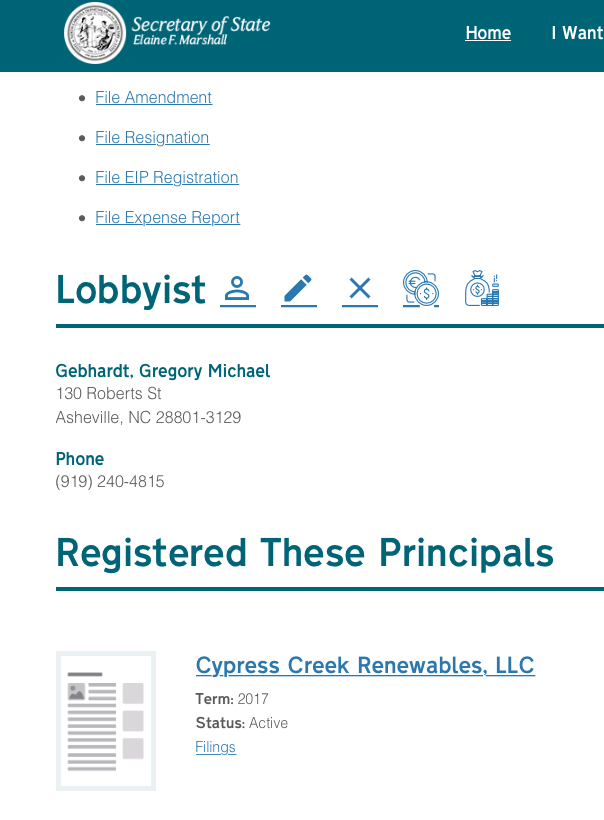 Soooooo  —   it appears a vote for Gebhardt for lieutenant governor is a vote for David Lewis, Dee Stewart, Dallas Woodhouse and the rest of the Harnett / Campbell mafia that has been running the NCGOP into the ground FOR YEARS.