The McClatchy Way: A sketchy poll, dishonest headline, gobs of lefty spin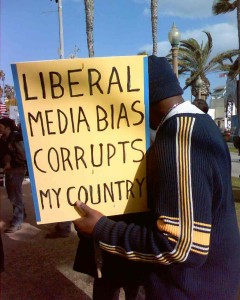 The flagship money-bleeding McClatchy property in North Carolina — The Raleigh News & Observer — has hit us with yet even more earth-shattering news.  Here's the headline:
Blacks, whites and Latinos agree: Race relations are getting worse under Trump
Weeeeeeeeelll, THAT is just about everybody.  Let's take a look-see for any meat-and-potatoes — any at all — in their case:
African-Americans, whites and Latinos are united in their pessimism about the current and future state of race relations under President Donald Trump, according to a new McClatchy-Marist poll.

More than half of Americans believe race relations in the country have worsened over the last year and will continue to deteriorate under Trump.[…]
Gosh.  We're taking a poll like this six weeks into this man's presidency.  And we're asking about race relations over the last year.  And we're, of course, blaming it all on Trump.  *Of course, the community organizer from Hawaii / Chicago / Indonesia and Kenya tried soooooooooooooo hard to make us one big happy family.  And this TRUMP had to come along and blow it all. *
MORE: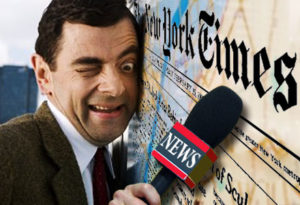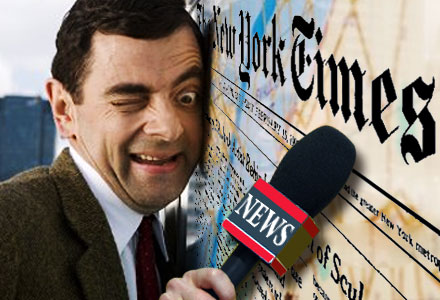 The poll found that 51 percent of registered voters think relations have gotten worse while only 10 percent think they have improved. And voters don't have much hope that things will get better with Trump in the White House: Fifty-one percent also said they expect relations to worsen under Trump.
Again, they're asking a question like that six weeks into the man's presidency.
This gloomy outlook spans racial lines, according to Lee Miringoff, the director of the Marist College Institute for Public Opinion, which conducted the national survey. Sixty percent of Latinos, 57 percent of African-Americans and 50 percent of whites think relations have gotten worse over the last year.
Again, most of the last year was dominated by the community organizer Barry Obama at 1600 Penn.  Trump has been there for six weeks.  Yet, a period that has been mostly Obama is getting lumped on top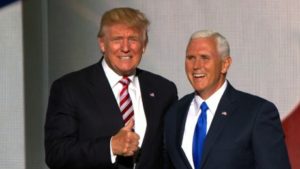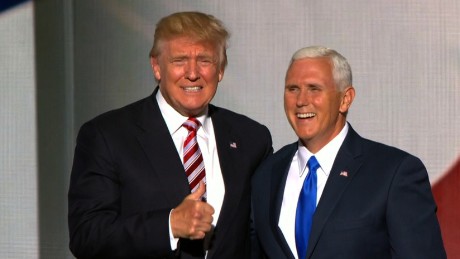 of Trump?
"Usually, it's a different response from different groups," Miringoff said. "But it's practically uniform among blacks, whites and Latinos that it will deteriorate."


There's little optimism about the future. Among African-Americans, 73 percent said race relations would worsen under Trump, 9 percent said things would improve and 12 percent said they expected relations to remain the same.

"I'm not sure if everything is going to be OK or not," said Tessie Ross, 70, an African-American Democrat from Overton, Texas. "I got a feeling that (Trump) is a little bit prejudiced. I'm not sure where he'll stand, if he starts taking away rights. I'm trying to save my judgments and see what he does."
(Is anybody surprised that they got a quote like that out of the mouth of a 70 year old black Democrat? Say anything different, and you get Bill Barber sitting on you.)  This article ran in The N&O accompanied by a photo of Trump posing with some black folks and signing an executive order to help historically black colleges and universities.  *And he's "a little big prejudiced."*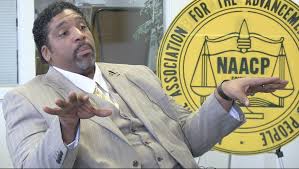 Sixty-four percent of Latinos said race relations would get worse, 19 percent said they would improve and 13 percent think nothing will change. Their grim outlook is fueled in part by Trump's recent executive orders on immigration and refugees and his campaign vow to build a giant wall along the U.S.-Mexican border, Miringoff said.

"I think we've come a long way, but there's always room for more understanding on both sides," said Mary Bailes, 62, a white moderate conservative voter from Boca Raton, Florida. "There definitely has to be more conversations, empathy, definitely."

By political affiliation, 79 percent of Democrats expected race relations to worsen under Trump, only 6 percent said things will improve and 12 percent said things would stay about the same

Republicans voters offered a more optimistic view: Sixty-three percent said race relations would improve under Trump, 22 percent predicted no change and 12 percent think relations will get worse.
Eighty percent of Democrats say things are getting worse.  Two-thirds of Republicans say Trump will make things better.  THIS tells us NOTHING.
"I pray that things do get better," said Sandra Church, a 50-year-old white independent voter from Dillon, South Carolina. "But that's not saying they will."

Sen. Tim Scott, R-S.C., told McClatchy that America is "moving in the right direction" when it comes to race relations while also "hitting potholes along the way."

"Obviously, there's more polarization than we've seen in recent decades, probably," said Scott, whose state has been rocked in recent years by the racially motivated slayings of nine African-American churchgoers in Charleston and a debate over flying the Confederate flag.
Of course, there is no mention that Scott is a black man, elected statewide as a Republican, in this *bigoted backwater of a state.*   (I guess a record murder rate in deeply-Democrat Chicago, one of many alleged hometowns of Barry Obama, is no problemo because that's blacks killing blacks, for the most part.) 
Of course, the article's lone piece of common sense gets buried at the end: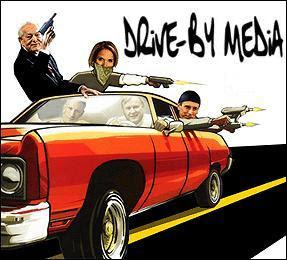 […] Samantha Calixtro, 26, an independent voter from Weatherford, Texas, hopes that Trump is able to bridge racial divides. But she also said it was going to take more than the man in the White House to make race relations better.

"It's kind of up to us as people that need to unite," she said. "Hopefully, we teach our children, just raise them to think that we're all equal."
On one hand, it's a problem when you have elected leaders (and some in the pulpit on Sunday) dismissing the failures of the welfare state and constantly telling you that whitey is the source of all of your problems.
Government cannot, under any circumstances, legislate that people get along with each other.    NO LAW of any kind can ensure that.