Tea Party displeasure with SC's Haley an omen for NC voters considering McCrory?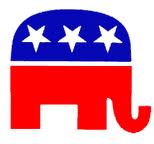 Tea Party activists in South Carolina had such high hopes for state legislator Nikki Haley while she was running for governor of The Palmetto State. She had a strong conservative record in the legislature, and talked a good game on the campaign trail.  The Tea Party — locally and nationally – is widely credited with helping Haley win a primary packed with better-known establishment candidates, and cruise to victory in November.  Oh,  how times can change:
Talbert Black, state coordinator of the S.C. Campaign for Liberty, worked hard to get his Lexington County state representative, Nikki Haley, elected governor in 2010, blasting out emails and making phone calls to galvanize tea party-minded voters.

"She was going to fight the establishment, shrink the size of government and fight the good ol' boy," Black said Friday of Haley. "Instead, she got elected and became part of the system."

Black is part of a faction of the state's tea party movement that says Haley, whom they helped elect, has broken faith with them. Many now hope she will be a one-term governor.

For Haley, never a favorite of the state's GOP establishment, losing tea party support could be devastating.

Despite internal rifts among the state's tea party groups, they still have clout. In the January Republican presidential primary, tea partyers rallied behind former House Speaker Newt Gingrich, helping him win a crushing victory over Republican establishment candidate Mitt Romney.

S.C. support for tea party

South Carolina Republicans approve of tea partyers, too.

While 83 percent of self-identified Republicans in the state said in December that they did not consider themselves members of the tea party, 61 percent said they approved of the movement, according to a Winthrop University poll.

"She's done so much that is negative that it's going to be very difficult for her to change our opinions and prove she's in it for the good of the state vs. her personal gain," Black said. "That's what I think now. She's in it for herself, for some plan for her future – whatever that may be."

Haley, campaigning Friday for Romney in Pennsylvania, was not available to discuss her tea party support. But her spokesman, Rob Godfrey, said in an email that a handful of disaffected tea partyers, including Black, do not speak for the movement.

"The governor appreciates her Tea Party supporters across the state," Godfrey wrote. "What she has always loved about the Tea Party is that they're not a party at all – they're Republicans, Democrats and independents – who think for themselves and speak for themselves. No one or two people speak for the Tea Party.

"The governor remains focused on issues the Tea Party has always championed: reining in government spending, teaching government the value of a dollar and reminding elected officials they work for the people, and not the other way around."

'She started caving in'

Harry Kibler says he has a case of "buyer's remorse" when it comes to Haley.

Kibler is founder of five RINO Hunt chapters around the state, a grass-roots organization that says it supports the Republican platform. During Haley's gubernatorial campaign, Kibler supported her, speaking at events on her behalf.

"I admired her commitment to transparency. Standing firm for true, conservative values. Smaller government, reduced taxes, reduced spending," Kibler said. "But within weeks of being sworn in, literally, she started caving in on her convictions."

The biggest disappointments for Kibler?

Haley allowed a bill to become law, albeit without her signature, that gave a tax break to online retail giant Amazon. He also dislikes her involvement in an environmental decision that is helping Georgia expand its Savannah port, at the expense of the Charleston port, some say.

Godfrey said Haley spoke out against the Amazon deal but allowed it to become law because her predecessor and onetime political mentor, fellow Republican Gov. Mark Sanford, had agreed to the deal.

On the port issue, Godfrey said Haley is fighting to make all three of the state's ports strong and competitive.