Stupid. Big Mouth. Patently dishonest. (Not much has changed.)
It always insults my intelligence to see big-time  marketing pros peddling something to me as new and improved — when, in fact, it is pretty much the same as it always was and hasn't exactly been improved.
Seeing THIS on Facebook the other day got me thinking about such things: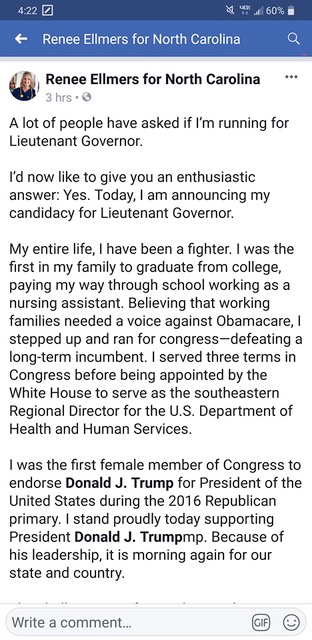 Oh, WHERE to begin?
A lot of people are asking if you're running for lieutenant governor?   NAMES.  I WANT NAMES. 
Seriously, anyone who asked probably just couldn't believe it.  Thought they were being subjected to an early April Fool's prank or something.
"Believing that working families needed a voice against ObamaCare,  I stepped up and ran  for Congress."  As soon as dear sweet Nee-Nee got to DC, she flipped the bird to the Tea Partiers who helped her get elected and began working with John Boehner to kill conservative efforts to derail ObamaCare.
"Defeating a long-term incumbent."  Bob Etheridge pretty much blew his reelection  with THIS episode.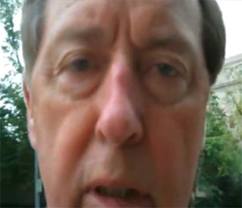 You may remember that candidate Nee-Nee did not want to take advantage of the episode and pretty much wanted to give 'The Big E' a pass.
"I served three terms in Congress before being appointed by the White House to serve as the southeastern Regional Director for the US Department of Health and Human Services."
Nee-Nee leaves out an important event in the timeline — her 2016 defeat at the hands of George Holding, a nice but quite somnambulant fellow best known for falling asleep in the speaker's chair while presiding over the House.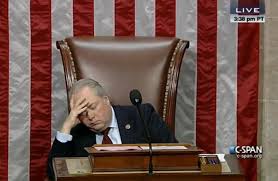 "I was the first female member of Congress to endorse Donald J. Trump for President of the United States during the 2016 Republican primary. "
Lest we forget a DC reporter catching Nee-Nee voting for John Kasich in a local Republican Party gathering's straw poll.  Remember that our primary was unusually early that year (March).  Nee-Nee endorsed Trump only when it looked like he was set to win North Carolina and take the nomination.  A real profile in courage.
"I stand proudly today supporting President Donald J. Trumpmp.  Because of his leadership, it is once again Morning in America. "
Perhaps she was, um, buffering when she was writing the president's name.  And she — or her ghostwriter — apparently has Trump confused with Reagan.  Reagan was about Morning In America.  Trump is about Mak[ing] America Great Again.
Renee Ellmers stabbed us all in the back on ObamaCare AND amnesty for illegal aliens.  She verbally abused constituents and regularly was a no-show at community gatherings outside campaign time.
She's a bored doctor's wife looking for something new to do.  Serving us is waaaaaaaaaaaaaaay down at the bottom of her list. Don't let this woman fool you again, people.