STILL not passing the smell test …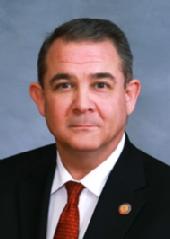 NC PolicyWatch, a Raleigh-based leftist think tank, is ratcheting up its reporting on NC State Rep. Stephen LaRoque (R-Kinston):
N.C. State Rep. Stephen LaRoque tapped a federally-funded non-profit he ran to loan his own company money, according to documents filed in the Lenoir County Courthouse this week.

LaRoque Management Group, the for-profit company LaRoque owns, received a $200,000 loan at zero-percent interest in July 2010 from East Carolina Development Company, according to a promissory note found in court records.

The promissory note doesn't specify what the money was for, but does indicate LaRoque Management Group paid back the no-interest loan in May. (Click  here to see the loan document.)

LaRoque refused to comment about the loan.

"I'm not talking to you about anything," he said.

The loan may run afoul of the IRS rules that govern tax-exempt public charities like East Carolina Development Company and Piedmont Development Company, both of which are based in Kinston.

"An arrangement like that is highly unusual and suspect," said Thomas Kelley, a UNC-Chapel Hill law professor that specializes in non-profit management.
I don't know who is advising LaRoque on media relations, but allowing this piece-by-piece, drip-drip-drip release of damaging information to keep coming without a serious, credible rebuttal is not good for the legislator's reputation or that of the new House majority.  Speaker Thom Tillis's troops took charge in Raleigh by promising a dramatic change from the S.O.P of the past.  This is not helping that effort to change the perception of how business is done in Raleigh.
LaRoque has responded to previous reports on his business dealings by NC Policy Watch mostly by attacking the messenger.  The think tank has accused LaRoque of funneling low-interest government loans to colleagues in the legislature, packing the boards of taxpayer-funded non-profits he manages with family members and close friends, and paying himself an excessive salary, among other things
I am not passing judgement on LaRoque.  However, I do think he and his team need to step up to the plate and put this thing to rest.  Instead of getting into a peeing-match with NC Policy Watch,  offer up a credible defense backed up by facts and documents.
 When you are a public servant, and managing public money, you should expected much more intense scrutiny.   Instead of fighting, LaRoque should show us all how little — or how much — substance NC Policy Watch's reporting contains.
LaRoque's fight with NC Policy Watch is reminiscent of Richard Nixon's tussle with the Washington Post following the 1972 election. And we know how well that worked out for Nixon …