Southern Pines Police seeking private alternative to Roy Cooper's crime lab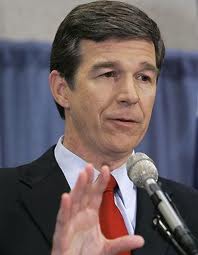 The typically peaceful Moore County hamlet of Southern Pines has been rocked recently with some troubling violent crimes.  In response to some bad publicity and questions from the public and local officials, police chief Bob Temme hosted a public briefing:
[…] Temme said his department is hampered in keeping criminals off the streets because of a two-year backlog at the state crime lab in processing evidence.

"The majority of our crime is related to drugs," he said. "The district attorney does not want to reduce the charges from a felony to a misdemeanor, and there are typically three or four charges pending against several individuals."

Temme said he is looking into using a private lab "for a nominal fee" to keep offenders behind bars.

"This pilot project won't be costing the town," he said.

McNeill said the time has come for the state Attorney General's office and the General Assembly to reduce the backlog.

"They need to get together to resolve this," he said.[…]
FYI — attorney general Roy Cooper is in charge of the SBI AND the crime lab.  
I don't understand HOW this won't costing the town.  Maybe it's coming from some other government entity's pot of money.  I realize Roy Cooper has been preoccupied recently, with this whole campaigning for governor thing, but this backlog dates prior to Gov. Pat's ascendancy.  Ol' Roy didn't have a handle on things prior to deciding that he wants to run for governor THREE YEARS from now.  Just imagine how bad it's going to get now that he's campaigning for governor full-time on the taxpayers' dime.