Southern Pines 2011: Woodruff's questions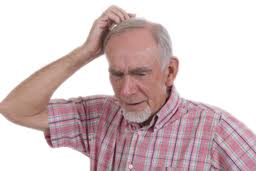 I was flipping through this past Sunday's edition of our thrice-weekly Pulitzer Prize winning local paper, when I noticed an ad promoting the  Southern Pines Town Council candidacy of David Woodruff.  In the ad, Woodruff asks a series of questions, and supplies his answers.  I'd like to take an opportunity to toss some logic into this conversation Mr. Woodruff is having with himself:
Do you believe that the citizens should set the standards for Southern Pines or are you content in letting outside interests decide for you?  I believe that the people should set the standards.
What outside interests are you suggesting set standards for Southern Pines?  Correct me if I am wrong, but doesn't Southern Pines have a council and mayor elected by Southern Pines residents?  Aren't you running for council?  Who makes the rules governing the way things are done in town?  The council and the mayor.  We need some clarification here, David.
Will "unplanned" poorly considered, runaway growth increase your taxes?  Yes, Indeed. 
Is that what you have in Southern Pines?  I don't think so.  You have a planning staff that reviews all projects.  The council also signs off on them. You should know that, David.  You voted NO on everything — whether or not there was a good reason — when you were on the council.
Do you want increased taxes to pay for a permanent makeover that changes the appearance, character and spirit of Southern Pines beyond recognition?  Neither do I.
Who is proposing to do that?  Go visit Ray Owen at the Moore County Historical Association.  He will show you pictures from the early days of Southern Pines when ALL of the trees were cut down.  At that time, livestock roamed the streets of Southern Pines.  Someone from that era would not recognize Southern Pines today.  Change, death and taxes are the only definite things in life.  The town has not fallen apart since you left the council and Mike Haney became mayor.  Southern Pines was a wonderful place then, and it still is today.
Will 'unlimited' growth requiring new fire stations, new council chambers, new town hall, and new park development increase your taxes? … You bet it will. 
Who is allowing unlimited growth? The town has zoning and planning regulations and procedures.  You can't just pull up the drawbridge to stop people from coming to this area. With a responsible planning and zoning procedure — which the town has — you can make sure the growth is as orderly as possible.  Who says you have to raise taxes to pay for growth?  More people in town paying taxes increases the town's tax base and adds revenue to the town treasury.
I'll tell you what will cause tax increases, David: the wacky green agenda of your ticketmates Smith and Smithson.  Smith wants to run off the grocery stores and have the town pay to insulate EVERYONE'S house.   Smithson backs The Sierra Club's 'Cool Cities' agenda, which involves converting town vehicles to more fuel efficient models and mandating emission and power usage standards for resident vehicles and household appliances.