Southern Pines 2011: Chris Smithson, The Sierra Club, and 'Cool Cities'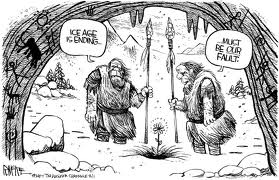 Once again, Google is an amazing tool to supplement my election coverage.
I found the following post, dated July 23, 2007 on the blog for the North Carolina chapter of The Sierra Club:
The filing period for municipal elections across North Carolina ended Friday and I was watching closely since the success of the Cool Cities program is of course predicated on who's in local office across the state.

I've already heard from one candidate, Chris Smithson. He is a Council member in Southern Pines and is seeking the Mayor's seat. Part of his platform is to make his community a Cool City! You can see his environmental platform here and his main website here.

Does anyone out there know of other candidates who have Cool Cities as part of their platform this fall? If you don't live in a Cool City and wish you did, one of the best ways to do it is encouraging your candidates to take a stand on the issue this fall.

I will be happy to showcase here anyone across the state using this as part of their campaign.

Thanks to Chris for his leadership, and good luck!
I was unfamiliar with 'Cool Cities', so I checked out the Sierra Club's 'Cool Cities Campaign Activists Toolkit.'   (The tag line for this booklet's cover page is "Solving Global Warming One City At a Time.")
Something that immediately jumped out at me was: "Step 8: Holding Feet To The Fire /  Tactics to pressure the reluctant mayor."
Wait a minute.  If this 'cool cities' thing is such a great idea, WHY do you need to hold anybody's feet to the fire or pressure a reluctant mayor?  Why would any mayor worth his salt be 'reluctant' if this is such a great idea?   I decided to explore the 'cool cities concept a little further.
I found this info from SquareState, the progressive political blog of Colorado:
The cities and counties are whipping Washington's butt when it comes to fighting Global Warming. Fortunately, right here in CO we have 11 cities and towns that have signed on to be a part of the Sierra Club's "Cool Cities" initiative.This campaign supports two extraordinary agreements, the U.S. Mayors Climate Protection  Agreement initiated by Seattle Mayor Greg Nickels in 2005, and the new Cool Counties Stabilization Declaration led by WA's King County Executive Ron Sims. The Mayors' agreement, a pledge to reduce citywide global warming pollution by 7% below 1990 levels by 2012, has been signed by over 630 mayors from all 50 states representing over 72 million Americans.

The 11 cities are: Aspen, Basalt, Boulder, Denver, Durango, Frisco, Glenwood Springs, Gunnison, New Castle, Pagosa Springs, Telluride.

Find out more at Cool Cities, which recently got an update that makes it more user-friendly and uses Thermometers to track progress. The only thing we need  to make this project better is more cities. Contact your local town  officials to see if they can get on board.

Together we can fight global warming.
Gosh.  This sounds FUN (and expensive).
The activist toolkit also identifies a 'cool cities' strategy:
The Cool Cities strategy is to use the U.S. Mayors Climate Protection Agreement to achieve two important goals: 1). Get cities (and eventually states and the federal government) to take action with smart energy solutions that reduce global warming emissions, and 2) Energize, support and build local volunteer activism and influence, both inside and outside the Sierra Club.

Accordingly, each local Cool Cities campaign has two major overlapping goals, one environmental and the other organizational.

On the environmental side, your primary goal is to have your city implement meaningful smart energy solutions (cleaner vehicles, energy efficiency and renewables) which result in measurable reductions of global warming pollution.

Successful local Cool City campaigns build public demand for clean energy solutions and turn mayors and other local officials into clean energy advocates. As more cities in your state sign the Mayors' agreement, public support for statewide action (e.g. climate protection plan, renewable portfolio, clean car, and appliance efficiency standards, etc…) will increase. And as more states move forward, the federal government will be forced to act more responsibly to curb global warming.

The organizational goal for your local Cool City campaign is as important as conservation victories: Attract, engage and empower more local long-term volunteer activists and form stronger partnerships across your community.

By establishing and deepening a positive working relationship with your mayor and local government, and through coalition work with traditional and non-traditional partner organizations (environmental, labor, faith, business), your local Cool Cities campaign will build power and influence for your group. In this way, you will increase your capacity to tackle larger conservation and organizational goals in the future.
Will town employees start driving the Prius or those little one-person electric Smart Cars?  No, those are expensive to purchase and still put out emissions.  (Maybe bicycles, or rickshaws or horse and buggy.  Wait.  The horse and buggy ALSO have "emission" issues …) 
It sounds like they want to regulate the appliances you put in your home.  Will Mayor Chris be knocking on the door to check out your new dishwasher?
The toolkit explores this matter of strategy a little further:
To begin with, answer the key questions: Whom does the mayor listen to, and who is a credible messenger in the eyes of the mayor?

It is important to bring in other constituent groups such as local businesses, faith groups, schools, and others to demonstrate to the mayor that there is broad support for Cool Cities action and solutions.

It is also a good idea to find out who and what constituencies your mayor responds to, and what kinds of arguments the mayor favors. For example, if your mayor used to be a volunteer fire fighter, you can start thinking about building relationships with the local firefighters and police to enlist them to contact the mayor about the benefits of improving the energy efficiency of the police department, or of other public buildings that first responders use regularly.

If your mayor is particularly sensitive to economic and tax relief arguments (most are), then you should highlight the taxpayer savings benefits of reduced energy costs. Try to find a local business leader or a large employer who understands first hand the bottom line of energy efficiency, and ask her to make the economic argument, either by letter or in a face-to-face meeting, to the mayor.
Savings for taxpayers?  That's interesting. What about the replacement costs of buying new vehicles or altering existing ones to meet these standards?  What about the costs to taxpayers having to adjust their personal property to meet the mandates of the 'cool cities' program?  Won't this add tremendous costs to businesses trying to comply with the 'cool cities' program?  It sounds like it would seriously handicap development of new homes and businesses in Southern Pines.  It also sounds like it will chase away potential new businesses considering Southern Pines, but not wanting to deal with the hassle associated with 'cool cities.'
One likely reason Smithson has not talked much about this lately is that the theory of global warming has been discredited as little more than a leftist anti-capitalist scam.
If you get the chance to talk to Chris, outside of one of those highly-controlled candidate forums, ask him about his support for this 'cool cities' agenda.  If he says he only wants to apply it to the town government — then why bother doing it at all?
Ask him to give you a credible explanation how town government can make this conversion without hurting the quality of its service delivery, or passing on extra costs to town residents.
These are the kinds of things you need to ask — the tough questions politicians need to answer — before ballots get cast.