She screwed us over on amnesty. Now, she's throwing pro-lifers under the bus.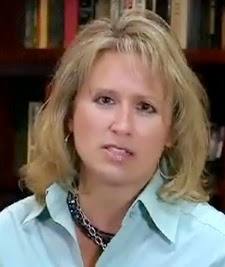 Renee Ellmers is shedding those issue positions and campaign promises like a snake sheds its skin.  She told us all during the 2014 campaign she was "against amnesty" and even had the nerve to repeat that on Twitter today.  Never mind the three key votes on amnesty this week where she sided with Barry Obama and the Democrats on amnesty for illegal aliens. 
National Journal reports that Ellmers is now in the middle of a group of Republicans ready to screw over the pro-life movement: 
[…] Republican lawmakers are raising concerns that the party will alienate young voters and women by voting for an antiabortion bill coming to the House floor next week, on the 42nd anniversary of the Roe v. Wade Supreme Court decision.

In a closed-door open-mic session of House Republicans, Rep. Renee Ellmers spoke out against bringing up the Pain Capable Unborn Child Protection Act, which would ban abortion after 20 weeks, telling the conference that she believes the bill will cost the party support among millennials, according to several sources in the room.

"I have urged leadership to reconsider bringing it up next week.… We got into trouble last year, and I think we need to be careful again; we need to be smart about how we're moving forward," Ellmers said in an interview. "The first vote we take, or the second vote, or the fifth vote, shouldn't be on an issue where we know that millennials—social issues just aren't as important [to them]." […] 
Trouble?  *Yeah, the GOP got into so much "trouble" that it expanded its majority in the House and won the Senate.* #SMH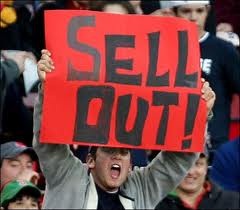 This is all very interesting.  Ellmers has advertised herself out on the campaign trail as "pro-life.  She's been regularly endorsed by the Susan B. Anthony List — a pro-life women's political action committee — and is advertised as a "pro-life woman leader" on their web site. 
This all reminds me of how she campaigned hard against the marriage amendment to the state constitution, yet ran for office in 2012 and 2014 as a "fighter for family values."
Leaders like Ronald Reagan and Jesse Helms formed coalitions of religious conservatives, libertarians, and fiscal conservatives to produce great victories in North Carolina and across the country for the GOP.  (Both of those leaders ran for office multiple times as unabashed pro-lifers.) It's amazing that the GOP is working so hard to fix something that ain't broke.  WHY would you want to alienate a loyal constituency that has stood with you through thick-and-thin for so many years?  
Establishment types like to point to GOP losses in presidential races like 2008 and 2012 as evidence for their claim that the party needs to tone things down.  They might actually have had a point if they had run a real conservative in either of those races. When Republicans RUN AS CONSERVATIVES, they win.  
RedState's Erick Erickson, in discussing this whole debacle, describes Ellmers as "basically a liar."  As far as I'm concerned, you can remove the word "basically."