Shades of Laura Leslie: The N&O and the art of the two-minute smear
We learned a lot about political coverage at Jim Goodmon's WRAL by watching Laura Leslie's Facebook account.     Leslie is an unabashed,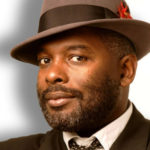 unashamed fire-breathing hard-left feminazi.  But she is presented to us by WRAL as a fair and balanced political reporter.
Over at the The N&O, Barry Saunders is the in-house equivalent of Leslie.  He's a columnist — so, he's allowed to throw some opinion into his work.  But he is so focused, so obsessed with race that I'm sure he throws fits over the presence of milk, eggs, salt, mayonnaise, or vanilla ice cream in the company lunch room.  
Barry has been accused of being little more than a Democrat Party hit man with a byline.  This week, he tipped his hand and pretty much confirmed that suspicion.  We got our hands on an email authored by Saunders two days ago:
From: saunders@newsobserver.com [mailto:saunders@newsobserver.com]
Sent: Wednesday, June 22, 2016 5:51 PM
To: Rep. Bert Jones
Subject: food stamps

barry saunders
215 s. mcdowell st.
raleigh, NC 27601-1331


June 22, 2016

The Honorable Bert Jones Jr.
North Carolina House of Representatives
300 North Salisbury Street
Raleigh, NC 27603


Dear Representative Jones:

Rep. Jones, this is Barry Saunders of the News & Observer and I'm writing about your bill regarding food stamps and lottery winnings.  What led you to believe this was a huge issue? Are there lots of food stamp – SNAP – recipients who are winning the lottery? If you could calm or answer these questions via e-mail, I'appreciate it very much. My phone number is 919-656-4365. Thanks.

Sincerely,


barry saunders
919-656-4365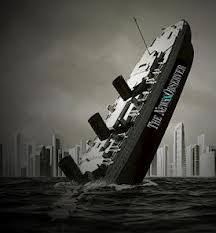 (We didn't edit a lick of that.)   Pay close attention to the time stamp on that email.
Barry is referring to HB1047 — a bill to stop social service recipients from collecting state lottery winnings — sponsored by Jones.  Jones's legislation was likely inspired by THIS story out of Michigan and THIS ONE out of Massachusetts.   Ol' Barry apparently didn't see the need to do a little Googling — a little research.  He SMELLED racism and he was going to root it out.
At 5:53 pm — exactly two minutes after the above email was sent — The N&O published a pretty vicious hit piece against Jones authored by Saunders.  So, it looks like it really didn't matter what Jones said in response via email.  Saunders and his comrades were locked and loaded with that stink bomb.
Of course, Rep. Jones didn't take this lying down:
From: Rep. Bert Jones
Sent: Thursday, June 23, 2016 9:59 AM
To: Rep. Bert Jones
Cc: @House/Republican/Members; @Senate/Republican/Members
Subject: Mr. Barry Saunders, News and Observer

Colleagues,

I just wanted to share the following message which confirms what most of you already know… but just to inform you of yet another specific instance of the biased and shoddy reporting we have come to expect.  

This reporter, Barry Saunders from the News and Observer, emailed our office yesterday at 5:51 pm, just two minutes before posting a very negative hit piece against me personally and my motives in the passage of HB1047 – the bill requiring lottery winners to be reported to DHHS for crosschecks on food stamp recipients.  Of course he also failed to report that the bill passed the House by a rather wide margin and with some bipartisan support.

This is what we are dealing with – people with no credibility or sense of fairness in reporting… as I know most of you are already aware.  Just another example for your mental file.

Best regards,

Bert Jones

Representative Bert Jones
416A Legislative Office Building
300 North Salisbury Street
Raleigh, North Carolina  27603
(919) 733-5779