Screaming & 'Raising Kaine': A 'Friend of Brad' makes a wrong turn in Sanford
Apparently, somebody thought it was a Donald Trump rally going down in Sanford yesterday.  I got word from several drive-by Twitter feeds that someone got tossed from yesterday's Tim Kaine speech in Lee County for disrupting the VP nominee's remarks. I was waiting with baited breath for the Tea Party / Trump ties to start being made.  
Then, THIS shows up on Facebook: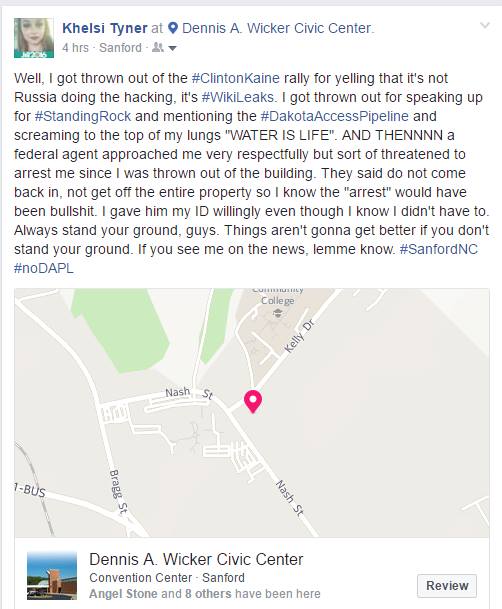 Sooooo — the culprit was an environmental wacko.  An ideal candidate to be a 'Friend of Brad' (Woodhouse).  You may remember that James O'Keefe provided us with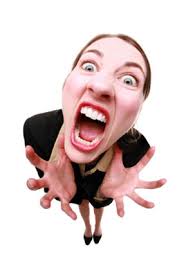 evidence — which the state and national drive bys still barely acknowledge — that seems to indicate Brad Woodhouse, brother of the NCGOP's Dallas, has been hiring troublemakers to disrupt Donald Trump events.  
Was this young lady a 'Friend of Brad' (FOB)? Perhaps she got confused by the presence of Secret Service agents and thought Trump was on the scene.  (I know the GOP nominee is supposed to appear in Selma, a little north of Sanford, in a couple of days.)  Perhaps she got a little mixed up.  Her political views and associated statements make that a quite plausible explanation.  
A leftist nut harassing another leftist nut.  You HAVE to love it.