Robinson says YES, Folwell says NO to PAC with scandalous origins
Ethics are becoming a big issue to use against Mark Robinson in the race for North Carolina governor.  Here's one more story to keep that fire burning:
As the battle heats up for the North Carolina Republican gubernatorial nomination, different financing strategies are emerging.

Lt. Gov. Mark Robinson's 2024 campaign for governor has tapped into a fund set aside for Republican members of the Council of State, using it to supplement an already massive fundraising operation.

Meanwhile, one of Robinson's Republican opponents, State Treasurer Dale Folwell — who has described himself as "the best governor money can't buy" — told WRAL News he won't tap that fund because it was seeded in 2017 with a $1.4 million donation from indicted billionaire Greg Lindberg.[…]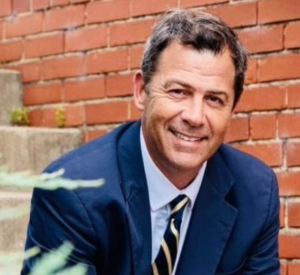 You may remember Lindberg.  The federal case against him helped bring down state GOP chairman Robin Hayes.  The "Council of State" PAC was a production tied to then-lieutenant governor Dan Forest and his then-campaign manager Hal Weatherman.  Forest and Weatherman both balked at returning the money from the legally beleaguered Lindberg.
Weatherman is running for lieutenant governor right now.  If you see him, you might ask him about it.
MORE:
[…] Folwell instead has loaned his gubernatorial campaign $1 million, signaling he'll risk his own money in what will likely be an expensive Republican primary.[…]

Lindberg donated $1.4 million to the fund in 2017, when Lt. Gov. Dan Forest chaired the committee. Robinson didn't enter elected politics until the 2020 lieutenant governor's race.

Ostensibly, any Republican member of the Council of State – the group of 10 North Carolina officials elected statewide — can tap the Republican Council of State Committee, which shows a $5,300 outlay to State Superintendent of Public Instruction Catherine Truitt's campaign in January.

But in practice under Forest, and now under Robinson, the committee has primarily supported the lieutenant governor, the council's highest-ranking Republican. It's paying $2,200 a month in rent to Robinson's chief campaign consulting group, Conservative Connections, and it paid another $23,700 over the past six months to Robinson's lead fundraiser, The Whillier Group.

The committee also spent $30,000 to cover entertainment costs for a Robinson campaign event.

Conrad Pogorzelski, who heads Conservative Connections and is Robinson's chief political consultant, as well as his former chief of staff in the lieutenant governor's office, didn't immediately respond to an email seeking more information about the expenditures. […]