Robin Hayes: Making it all up as he goes?
Okay, here's the background from a February 13th memo written by NCGOP chairman Robin Hayes: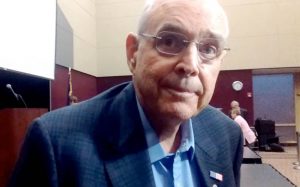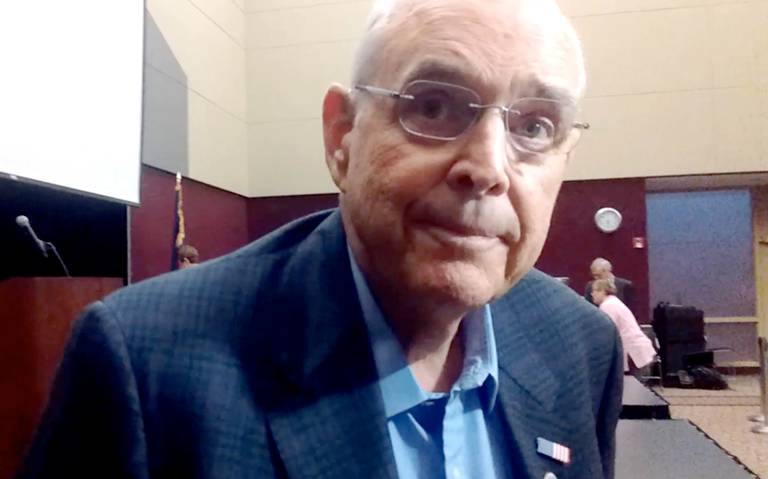 I want to update you on some developments regarding the 12th Congressional District organization and leadership, and how we plan to resolve some difficult issues.

As you may recall, our Congressional District organizational structure was thrown into disarray when the Fourth Circuit Court of Appeals ordered new Congressional District maps drawn last year going into the 2016 Congressional elections.

Because the Party had no way of knowing whether the new districts would stand, and to avoid a chaotic restructuring of our congressional district organization during an election year, the North Carolina Republican Party Central Committee voted, for organizational purposes, to remain in the 2011 drawn Congressional maps through the November 2016 election with new District Chairs being elected under the new maps under the April 2017 district conventions.

One of the issues not fully anticipated is the scenario recently faced in the 12th Congressional District where we had a post-election vacancy of a district chair. As you may be aware, Charlotte resident Rob Watson was selected by the 12th District Executive Committee on January 13, 2017 to fill the remainder of the term until the April District Convention is held. Several people have voiced concerns regarding Mr. Watson's eligibility to serve in this role because he resides in the new 12th Congressional District, but just outside the old.

We are confident he was not aware of this at the time. However, we are also aware of other activists who declined to seek the interim position, who have the same residency issues, and did not believe they were eligible. This is clearly an unusual situation, and I asked the Party's attorney and Executive Director to try and find a solution that was best for the 12th Congressional District and fair to all parties involved.

As of now the 12th Congressional District is on an official hiatus from conducting official business, until the election of a duly elected eligible chair at the 12th Congressional District Convention. The NCGOP will, as was outlined in a previous letter to the 12th District Executive Committee, plan and call the 12th District Convention in coordination with Mr. Watson, the current Mecklenburg chair and other activists.

The District Convention will be conducted by NCGOP legal counsel. We plan on keeping Mr. Watson and other interested parties aware of any relevant business that takes place through the NCGOP Central Committee.
As you might expect, GOP leaders in the 12th congressional district are not happy with Hayes & co. stepping in and taking over: 
[…] Dear Chairman Hayes:

On February 15, a memo was sent out from NCGOP Executive Director Woodhouse that included a letter dated February 13, 2017 from you, NCGOP Chairman Robin Hayes regarding "developments" in the 12th District Congressional District.

We would like to recognize and acknowledge that the NCGOP was placed into an unusual situation given the honest mistake by Mr. Rob Watson in thinking that he resided in both the old 12th and the new 12th and our election of him as our Chairman. While we respect that the NCGOP felt a response was necessary as it relates to the interaction between the 12th District and the NCGOP Central Committee, we find that several concerns within the contents of your letter that could have an impact on all Districts and County organizations of the NCGOP.

We would like to thank you for your attention to our situation and your efforts on our behalf. The members of 12th District Executive Committee are the duly elected representatives of the Republican electorate in the 12th District (both old and new). As such, we have numerous continuous and ongoing responsibilities to represent that interest including expressing concerns regarding the contents of your letter.

Our concerns are:

1. There is no basis in either the NCGOP Plan of Organization (PoO) or the District 12 PoO that gives the NCGOP Chairman the authority to put, in its entirety, any Congressional District "on hiatus from conducting official business, until the election of a duly elected chair"

a. Further we find that by offhandedly placing the 12th Congressional District on hiatus there are several hundred thousand Republican Voters in the 12th Congressional District that you affected.

2. There is no basis in the NCGOP PoO for the NCGOP to plan the 12th Congressional District Convention. Indeed as you say under the NCGOP PoO you can and have the duty to call the date of the Convention, but the authority to specify the location and time of the Convention lies strictly with the duly elected officials of the 12th District namely the Officers and Members of the 12th District Executive Committee (ExCom).

a. By your own assertion, you are giving "other activist" authority and input to plan and call the Convention. By doing so, you are taking sides and usurping the authority of the duly elected officials of the 12th District.

3. Without question there is no legal basis for you to specify the Chair of the 12th Congressional District Convention much less specify that the NCGOP legal counsel will conduct this meeting.

4. Also, there is no basis under any PoO that gives you the authority to establish a District Convention Committee. […]
The letter, in its entirety, is linked to this post.  (It is signed and supported unanimously by the district's entire executive committee.)
So, Dallas's grandpa has them hot under the collar in the 3rd district over in the east, and in the 12th around Charlotte.  (Talk about spreading' the love.)