It's been a while since we've been able to invoke the holy sacred name of  Charles Jeter.  If you recall, he's a Thom Tillis acolyte who held down a NC House seat in Mecklenburg County for two terms.  During those two terms,  Jeter proudly ran up a voting record that made him the most liberal Republican in the House.  (A number of Democrats actually voted to his right.)
Jeter rose through the ranks of House Republicans, thanks in large part to his relations with Speakers Tillis and Moore.  In fact,  Jeter-  the most liberal Republican in the House – got put in charge of candidate recruitment for the GOP caucus.
In 2016,  Jeter survived the primary campaign but abruptly resigned his seat in July.  Local Republicans had little to no time to recruit, promote and staff up a competitive replacement campaign and candidate.  As expected,  Jeter's seat fell into Democrat hands.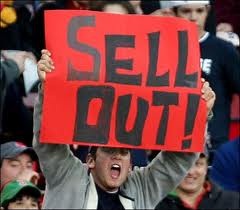 We heard stories about Jeter being sued for reportedly not paying bills owed by his private business.  We also heard about Charlotte-Mecklenburg Schools whipping up a sweet new high-paying job allowing Jeter to lobby his old buddies on Jones Street.
Since joining the school system, Jeter has been kind of quiet and below radar.  That all changed within the last week when he showed up as a columnist in a new political blog focusing on North Carolina.  Cardinal & Pine  IDs itself as "progressive" and appears to have quite a few Obama alumni involved with its production.
The title of Jeter's column in the blog? :
I kid you not.  It's the tried-and-true modus operandi of RINOs.  We conservatives are "extreme" for demanding adherence to the party platform and must hold our noses and support folks like Jeter and Tillis.  Do our folks get the same treatment?  Nope. They get a primary opponent or the establishment of a PAC called "Republicans for Whatever-Democrat-Is-Running-Against-This-Right-Wingnut."
In his blog post,  Jeter works hard to portray himself as some kind of principled political warrior standing strong against "extremists":
[…]I am not a Never-Trumper or an Always-Trumper.  I just don't understand how the party that I love has been hijacked by a huckster who cares more about personal power than he ever will about America. 

I don't understand how the religious right that has such influence in my party can fully and without hesitation support a man who's paid off porn stars, who brags about sexual assault, who cheated on his wives… not one wife, not a few times, but all three wives and countless times. 

Had any Democrat come close to living the lifestyle that Trump has, the Moral Majority would be filling the pews and their coffers blasting the immoral man in the White House. […]
Ol' Charlie hasn't been paying attention to the news.  The Moral Majority was dissolved in the mid-80s.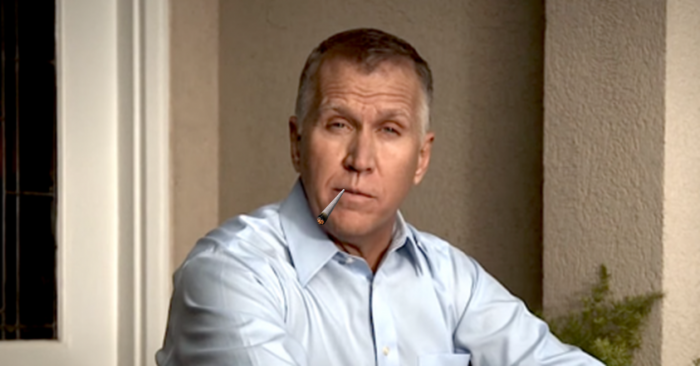 Why is Charlie doing this NOW, you ask.  We are six months-plus out from a huge election.  The Tillis political clique — of which Jeter is an insider — makes no secret of its opposition to Dan Forest, who is running for governor with a lot of support from the religious right.    The clique  also doesn't like Donald Trump .  Most of them were with Marco Rubio, like Tillis was, in 2016.  Paul Shumaker,  Tillis's campaign manager,  has Tillis blowing kisses Trump's way at every opportunity.  (That's SOP for ALL of Shumaker's clients, lately.)  But our junior senator's behavior in Washington doesn't mesh well with all of the I-love-Trump talk.   Is Charlie being wheeled out front to fire the first shots of the clique's November strategy?
MORE:
[…]But somehow, when it's Trump, it's "fake news" that Trump did all these things, which I find amazing since it was literally the fake news that paid off Trump's porn star. Not CNN, not MSNBC, but Trump's friends at the National Enquirer. 
Charlie ought to know better here.  We KNOW he's been involved in at least ONE lawsuit.  Settlements happen all the time.  They're not necessarily an admission of guilt.  They're usually a tactic to avoid a messy public three-ring circus of a trial.
MORE:
[…]"But, Charles, you're not a real Republican so nothing you say matters." 

This is the refrain you'll hear in comments on this OpEd and on all kinds of social media posts. I'll be labeled a RINO and all manner of other names. That doesn't alter the empirical fact that I remain a Republican. […]
*See the R next to my name?  I'm a Republican !!!*  The crowd that has been running the party for the last several decades has done their damnedest to eradicate conservatives and downplay their message.
Being a Republican honestly doesn't mean anything anymore.  Jesse Helms and Ronald Reagan actually made it cool for all of those eastern North Carolina Democrats to vote Republican and switch parties.   Those two leaders and their beliefs helped make the GOP the force it is today.  Too many folks,  like Charlie's Mecklenburg pals, see their Republican registration as not much different than a Rotary or Kiwanis membership.
MORE:
[…]I believe in the Republican platform, those common beliefs that define the party that was created in 1854 in response to the Kansas-Nebraska Act. Those beliefs that say that: "We are the party of a growing economy that gives everyone a chance in life, an opportunity to learn, work, and realize the prosperity freedom makes possible." […]
Parties change.  The Democrats used to be the conservative party that defended slavery.  The original Republican Party Jeter fawns over cherished big-government authoritarianism at every turn.
As Jeter strives to tell us how good a Republican he is,  let's take a look at his new friends at Cardinal & Pine.  The site is published by ACRONYM, which is:
[…] a left-of-center political and advocacy organization designed to launch voter mobilization and digital advertising programs while also working on communications and organizing for left-progressive causes. [1] ACRONYM advances a left-of-center agenda at the local, state, and national levels. [2]

Though ACRONYM is a 501(c)(4) organization whose funds are required to be used for social welfare causes, ACRONYM has been described as the umbrella organization for numerous for-profit, left-wing organizations and has participated in numerous initiatives with the Democratic Party.

History

Tara McGowan, a 31 year-old Democratic political strategist, founded ACRONYM in 2017. [3] As of 2018, ACRONYM had raised more than $18 million and registered 60,000 people to vote. [4] The organization has run 105 targeted ad campaigns covering 15 states, helping to elect 63 left-of-center candidates and winning 61 percent of all races in which they were involved. [5]

ACRONYM has been consistently linked to the Democratic Party and its initiatives. [6] ACRONYM controls a number of for-profit companies that are major players in Democratic Party politics, including campaign consulting firm Lockwood Strategy, a peer-to-peer political technology company known as Shadow, and a media company that invests in local left-leaning news outlets called FWIW Media. [7]

Activity

ACRONYM serves as a full-service digital campaign service, working with various interest groups and campaigns from across the country, including the National Democratic Redistricting Committee. [8] As of 2017, the group spent most of its resources on advertising and promotion, spending $846,431 on advertising in 2017 alone. [9]

ACRONYM has been tied to numerous organizations on the political left, running campaigns for left-of-center groups including Planned Parenthood, Emily's List, and Everytown for Gun Safety. [10] ACRONYM is also listed as a member of the America Votes national coalition, a left-of-center lobbying and advocacy organization that is primarily concerned with expanding voter access. [11]

In 2017, ACRONYM paid GMMB Inc $457,646 to run media campaigns. [12] GMMB is an influential left-wing media firm with ties to both the Obama and Clinton presidential campaigns, with director Jim Margolis serving as top media advisor to both Hillary Clinton and President Barack Obama. [13]

In 2018, ACRONYM launched its controversial "Knock the Vote" project to target young voters to push for progressive policies and candidates. [14] Even though McGowan claimed that the voting campaign was designed to get young people to vote without influencing who they vote for, the campaign logo was a drawing of President Donald Trump being punched in the face. [15] [16] [17] ACRONYM spent over $3 million on the campaign, covering 36 states which have online voter registration. [18] The campaign specifically targeted Arizona, Florida, and Georgia, swing states with large unregistered populations who could be expected to vote in line with the political left. [19]

Just two weeks before launching Knock the Vote, ACRONYM announced a collaboration with the Democratic Legislative Campaign Committee and the National Democratic Redistricting Committee in a $10 million campaign to back 75 Democrats for state legislative seats. [20][…]
So, these guys are into helping Democrats recapture majorities in state legislatures?  *Nice,  Chuckie.*