ECU journalism department: Lies AND bias
If you're having  a hard time understanding why the driveby media is so viciously leftist and agenda-driven,  look no further than the folks who are training those aspiring guardians of our First Amendment:
In footage obtained exclusively by Campus Reform, East Carolina University journalism professor Cindy Elmore tells students that billionaire media mogul Rupert Murdoch, who founded NewsCorp, the parent company of Fox News and the Wall Street Journal, is "anti-immigrant" and that he has "vilified people of color," whom he sees as "threats to a white majority." [...]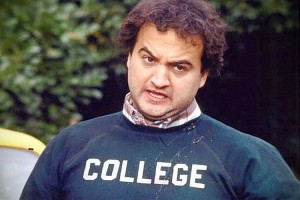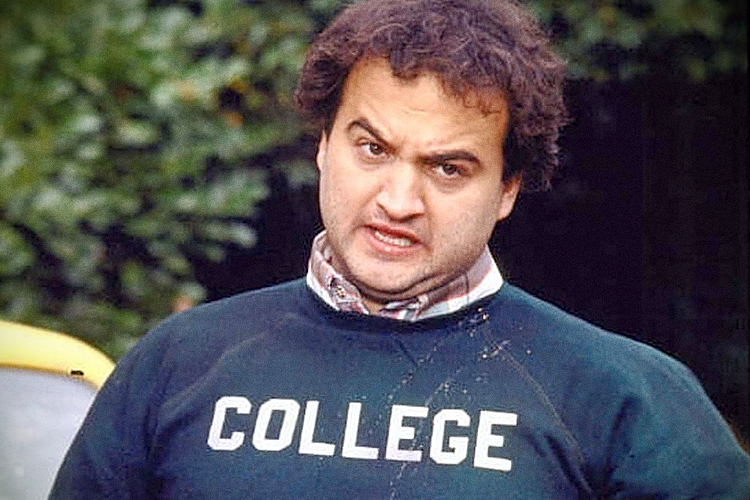 MORE:
[…]In addition to these comments, she also suggests that Murdoch has used his companies for his own personal gain, by deploying his media properties to "help get people elected who can then help his businesses." However, the professor never made the same critique of any other major media outlet, such as Fox News' rivals CNN and MSNBC, because "there simply isn't a parallel figure overseeing CNN or MSNBC."

"He has also, through his outlets, vilified people of color as dangerous threats to a white majority," Elmore said, later adding, "he has played a large role in the election of the last ten years of leaders around the world who are very anti-immigrant. However, even before that, back to the 1980s, with some of his tabloid newspapers, even since those days he has really vilified people of color as threats to a white majority."
SO, he's a racist / white supremacist, eh?   His third, and current. wife is none other than Chinese-born Wendi Deng (who runs one of his companies, by the way).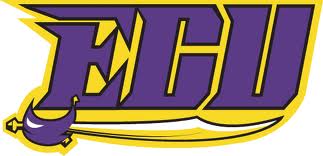 MORE:
[…]The journalism professor then suggested that Murdoch's political relationships were formed to benefit him personally.

"He's used his media properties to help get people elected to interfere in the political process, to help get people elected who can then help his businesses and often he doesn't even have to ask them to do this. It's kind of an unspoken thing for the people that he helps."

Lastly, she stated that Murdoch "has also very much undermined global efforts to combat climate change."

Elmore defended her statements in a statement to Campus Reform Thursday, saying that her class covers, among many things, "the growing concentration of media in the hands of global media conglomerates, one of which was long owned by Rupert Murdoch." 

"The information I provide is a synopsis from years of reading and research from both peer-reviewed and non-peer reviewed (but reliable) sources. As Murdoch long epitomized global corporate media control, including him would be an expected part of any course of this type," she wrote in an email. 

Elmore provided Campus Reform with a message she says she wrote to the class on April 14, which explained "why I focused on Murdoch." 

"One of the main reasons is because Rupert Murdoch, the owner of FOX News, and until last year the owner of a massive, massive media empire, has controlled media around the world for decades and decades and has personally directed many news decisions at many of those outlets. (It isn't just me saying this; his personal involvement is very well established.)" 

Elmore rejected the notion that Murdoch's counterparts at other major media networks or cable channels have exercised the type of authority over news coverage as Murdoch did while overseeing his media properties. 

"There has never been anyone like him who exercised the kind of power he does in the world of global media. There simply isn't a parallel figure overseeing CNN or MSNBC. Although those outlets have CEOs, they would be controlled by boards of directors who represent the interest of many shareholders rather than a single majority owner."

Fox News, like other media outlets, also has a board of directors and answers to shareholders. 

Elmore dismissed the idea that CNN's executives exercise editorial control over its news coverage. 

She told Campus Reform that CNN's founder, Ted Turner, "was not known to interfere in the news decisions and was ultimately pushed off of his own board of directors. And globally CNN is greatly diminished today." She added, "MSNBC has never tried to be global."

However, an investigation by Project Veritas in 2019 included apparent footage of CNN President Jeff Zucker on a morning editorial call with the cable channel's journalists, telling them "don't lose sight of what the biggest story is," referring to the left's push to impeach President Donald Trump. "Focus on impeachment," Zucker said, according to footage obtained by Project Veritas. 

Zucker also told CNN employees who were "friendly with Lindsey Graham" that it was "time to knock that off." 

In a CNN-hosted event in October, host Brian Stelter, who covers the media industry, pointed out that Fox News says it has "dozens of great journalists."  Zucker, who was seated next to Stelter for that event, replied, "you repeat that line a lot and I think it's one of the mistakes you make in your journalism." 

A former CNN employee told Project Veritas, "like, there's a lot of people who are out here trying to like just do what they think is best of journalistic integrity. Then you get on the 9 a.m. call and big boss, Jeff Zucker, fucking tells you what to do. And it's like you have to like…. to a certain extent, you have to follow his verdict."

Project Veritas' footage also included recordings of Zucker telling CNN journalists on October 2, the date of MSNBC's gun safety forum, "I don't care about the MSNBC event, okay? I don't care about them. Let's just stay very focused on impeachment and everything that happens today because look, you're going to be coming on at 3 o'clock. Trump is at 2." 

[…]