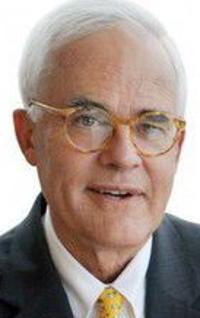 THAT is the word on the street.   Garland Tucker III is the retired CEO of Raleigh's Triangle Capital Corporation.   He's a Harvard Business School grad and a senior fellow at The John Locke Foundation and board member at Civitas.  Tucker is an author whose best know work is Conservative Heroes: Fourteen Leaders Who Changed America – Jefferson to Reagan.
He's also been published in the pages of National Review, Investors Business Daily, The Daily Caller, Real Clear Policy, Real Clear Markets, and Real Clear Education. 
Tucker was a skeptic about Donald Trump during the 2016 presidential campaign.
Three lesser-known Democrats — Mecklenburg County commissioner Trevor Fuller,  state senator Erica Smith, and Raleigh tax attorney Eva Lee.– have announced their intentions to run.
Primaries for the US Senate seat will take place in March 2020.