Republicans ramp up their flirtation with identity politics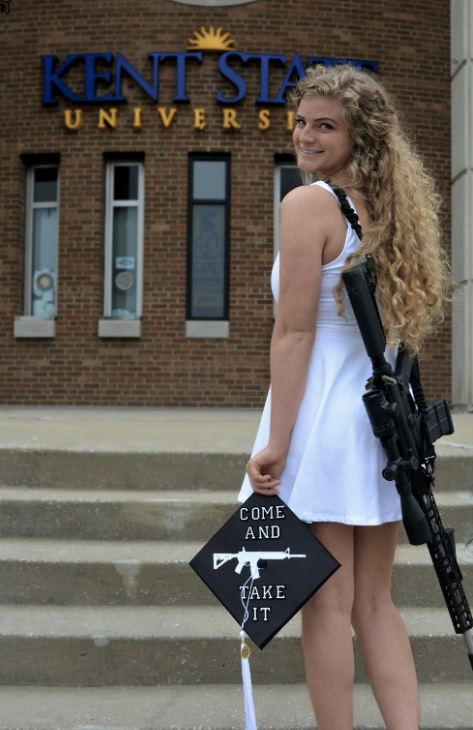 Republicans talk  a good game about judging people on their qualifications / content of character.  But more and more Republicans — including our very own (former) congresswoman Renee Ellmers — have been  beating the drums about electing more Republicans with TWO X-chromosomes.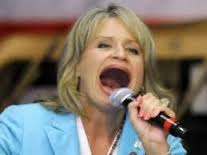 It's demeaning and insulting to lump all black people into one political pigeonhole.  It's disgusting to hear alleged "black leaders" blast Herman Cain and Clarence Thomas for not being "black enough."   Blacks are allowed to love free markets, or even the welfare state.  America is great like that. 
Feminists like to rave about "women's issues."  It's as though EVERY woman must support  government-subsidized abortion and the Equal Rights Amendment.  The feminist movement loves to talk about putting more women into elected office, but will support a pro-subsidized-abortion male candidate over a pro-life female in a heartbeat.  
I've met some amazing conservative ladies since I founded this site.  (You'd be stunned if you knew just how many of our contributors / commenters are female.)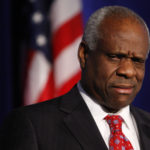 They're not joining the man-hating feminist harpy chorus.  These ladies are just as concerned about rampant taxing-and-spending, the growth of government, gun rights, the sorry state of public education, unchecked illegal immigration, the growth in crime,  and the coddling of terrorists as THE GUYS ARE.  Gender probably ranks TENTH, at best, on their lists of important issues. 
 For every Chris Fitzsimon, I can point out a different handful of conservative women who line up pretty well with ME on the issues.  
The DC GOPe appears to be reviving the whole gender thing as an excuse for why the party did so poorly in 2018:
The Republican Party heads into 2019 having lost its House majority. Much like in the aftermath of Mitt Romney's loss in the 2012 presidential election, some are calling for an autopsy of what went wrong.

Many of the districts that flipped from loyal Republican suburbs to budding Democratic opportunities were most likely looking for some sort of check on President Trump, but a closer analysis on who lost, in particular, reveals that mostly establishment and moderate Republicans, not conservative ones, were more likely to lose re-election. […]
The same can be said about legislative races here in North Carolina.
And let's not forget up-and-coming star (and rookie Lee County commissioner) Arianna Del Palazzo.   She ran in November as a conservative, knocked off a "moderate" veteran commissioner, and is, so far, governing like a conservative.
MORE:
Think of names like Reps. Barbara Comstock, John Faso, and Carlos Curbelo. Conservatives such as Rep. Andy Barr of Kentucky ran expensive and grueling races against supposed moderate Democrats like Amy McGrath in tough districts and still came out on top.

One moderate who did win re-election and has asserted herself in the face of her party's defeat is Rep. Elise Stefanik, R-N.Y. She has conducted many interviews describing the level of women in the Republican caucus as at a "crisis level." Stefanik has also announced she will be using her political action committee, "E-PAC," for congressional recruiting, aiming for more Republican women to get through primaries and win races.

There's nothing wrong with recruiting more female Republican candidates for Congress. But is Stefanik the mold we want to see the party's candidates being shaped from?

Stefanik has voted for a farm bill without the original work requirements, for amnesty, against spending cuts, against tax cuts, and for taxpayer-funded sex change procedures in the military. She voted for $81 billion in emergency aid for natural disasters (two months after a $36.5 billion bill for aid was also passed). Meanwhile Republican women such as then-Reps. Martha McSally, Marsha Blackburn, and Kristi Noem all voted "nay." While Stefanik voted against the major tax reform law passed in 2017, her upstate New York Republican colleagues like Reps. John Katko, Chris Collins, and Tom Reed all voted for it. Katko's 24th District even trends at a D+4 rating on the Cook PVI, yet he won re-election by more than 6 percentage points.

While the House Freedom Caucus doesn't officially announce its members, we do know of one woman in its ranks, Rep. Debbie Lesko, R-Ariz. Plus, many of the actually conservative GOP women won higher office in 2018. Blackburn won her election to the Senate by more than 10 percentage points. Noem won her election for governor of South Dakota by more than 3 percentage points. (McSally narrowly lost her Senate election in Arizona, but she was appointed to a vacant Senate seat anyway.) […] 
Now HERE is an important point — something I've been trying to hammer into the heads of so-called "business Republicans" in this state who think that we conservatives are the problem for the party:
[…] More than anything, voters appreciate when their representatives stand for a platform. There's one fine example for the E-PAC to follow. In the race for Ohio's 16th Congressional District, pro-life Ohio House Republican Christina Hagan checked all the boxes. She was conservative, millennial, and already an elected official. She was endorsed by the NRA and the Susan B. Anthony List. However, she didn't finish nearly with the war chest eventual primary and general election winner Anthony Gonzalez had. The Republican Main Street Partnership, which Stefanik is a member of, endorsed Gonzalez.

Republicans who want to limit Speaker of the House Nancy Pelosi's second term as speaker to two years need to find women who serve as a counterpoint to the Women's March, women who can speak directly to the mothers in these suburban districts and appeal to their family values, which include treasuring life, security (which includes immigration), and prosperity. Recruiting women for the sake of optics will get the party nowhere.