Pro-Forest PAC. Charlotte Dems. (Hmmm…. )
The Truth & Prosperity PAC made headlines some time back for taking a lot of money from Eric Lindberg,  a Durham businessman currently under indictment for bribery-related charges.  The PAC was set up,  we were led to believe, to pave the way for a gubernatorial victory for Republican Dan Forest (and victories for other like-minded pols) in 2020.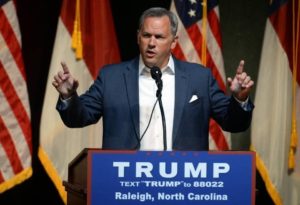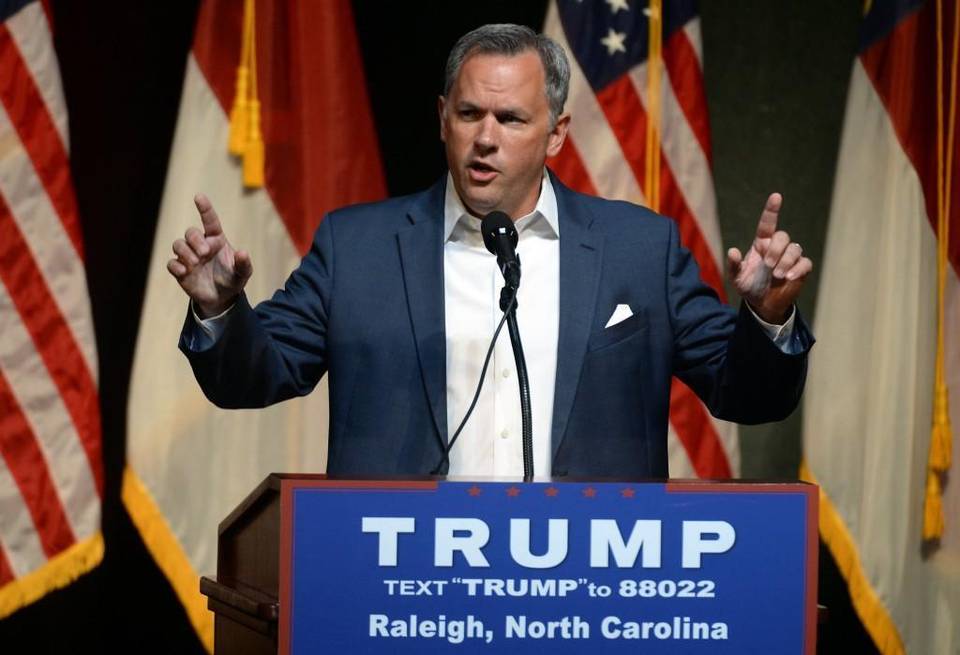 That's what makes THIS story all the more puzzling:
The televsion ad begins with a booming voice:

Vi Lyles. Julie Eiselt. Proven leaders. Vi Lyles and Julie Eiselt have led Charlotte with distinction and honor embracing policies that make Charlotte a leader in job creation and economic growth.

The ad continues those kind words, but it focuses on a subject that — for Democrats — is touchy: The Republican National Convention.

Even more strange: The ad is by the Truth and Prosperity PAC, which supports North Carolina Republican lieutenant governor Dan Forest in his bid to become governor. 

When partisans — including some City Council members — tried to deny the Republican National Convention from being held in Charlotte in 2020, Lyles and Eiselt stood firm, advocating the economic benefits the convention would bring to small businesses across Charlotte. That's what's being praised in the ad now.

Despite the praise in the advertisement, Eiselt isn't happy. She's confused why a Republican PAC would support her – and bring up the RNC.

"I have not been contacted by this group," she said. "I don't know who they are. I haven't reached out to them. And I would just as soon run my own campaign."

Eiselt, the mayor pro tem, was one of four Democrats last year who voted to host the convention – over the objections of some residents who said the city shouldn't host President Donald Trump.

Lyles – who also supported the RNC — is considered a shoo-in for mayor. And with only one Republican on the general election ballot, Eiselt is in good position to be re-elected to one of four at-large seats.

But the Democratic at-large candidates want to finish first in the Nov. 5 election. And a TV ad that reminds voters about the RNC might not help a candidate who voted for it.

Truth and Prosperity hasn't been involved in Charlotte city elections before. It referred questions about the ad to its mission statement. That statement says the PAC supports candidates who, among other things, support free enterprise, limited government and individual liberties. 
Is someone in the PAC or Forest brain-trust HONESTLY believing that these two — Lyles and Eiselt — will be so flattered by the attention that they will abandon Roy Cooper and run right into Lt. Dan's arms?  Or that they will start preaching the gospel of the free market ???
The Uptown Crowd (a/k/a Thom's Theam) already has Holly Grange sniffing around the GOP gubernatorial primary trying to sew up the moderate vote.
Charlotte is a mess.  There is not one shred of evidence of support  for free enterprise, limited government, or individual rights by the ruling powers in Charlotte.  Charlotte is a great place to sit forever in traffic,  to pay through the nose, or to get robbed or shot.  None of that syncs with the supposed mission of this PAC.  Or conservatism.  Or North Carolina or America's alleged conservative party.
I guess I should start the countdown for the hate mail from the Forest acolytes to commence. (Folks,  I'd love for you to give me something to rah-rah about.)
But, honestly.  Lt. Dan  — with stuff like this — is really and truly squandering an opportunity to be a revolutionary, historic, game-changing figure in North Carolina.
Wake up, folks.