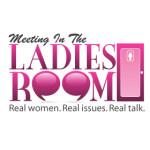 At one point, Charlotte's city manager was describing the Queen City as "in decline."   Monday night, the Charlotte City Council voted to approve an ordinance that allows EVERYONE to pick which bathroom they want to use.  No longer will there be a strictly "Men's" or "Ladies" room.  
I bet all of those high-minded liberal yuppies are soooo proud of themselves. Men in the ladies room.  Women in the men's room. Cats and dogs living together !!! *Hallelujah!*
Before the lefties get to celebrating too hard, they should think about what's happening on the west coast in another high-minded liberal yuppie town —  Seattle:
Just a few weeks after Washington implemented new regulations allowing people to choose their restroom based on their selected "gender identity," the state has encountered its first case of a man using the law to justify his use of a women's restroom.

According to Seattle television station KREM, Seattle Parks and Recreation is trying to figure out what to do after a man walked into the women's locker room at a public pool Feb. 8 and began undressing.

Several women were appalled and summoned staff, who told the man he had to leave. But the man said the law was on his side.

"The law has changed and I have a right to be here," the man said, according to eyewitnesses.

The man apparently gave no indication, physical, verbal, or otherwise that he identifies or lives as a woman. Eventually he left, only to return later when young girls were changing their clothes for swim practice.

The police were never called and the unknown man was never arrested.[…]

The incident highlights ongoing issues with the implementation of the new regulation. Seattle Parks and Recreation spokesman David Takami told KREM that no specific policies exist for how park staff are supposed to verify a person's gender identity, with employees simply making judgment calls based on verbal or physical cues.
Hey, guys.  Look at the bright side.  When we're in Charlotte, we'll now get to find out exactly what it is  that makes women want to spend so much time in there.