The Garland Tucker campaign has released internal polling showing that Thom Tillis is undergoing  a "spectacular" collapse in support among Republican voters:
You see it once every thirty or forty years in politics: An incumbent Senator collapsing in his own primary.

Garland Tucker announced in May. Months earlier he had taken a poll and, after airing TV ads in May, June and July, he polled again. The poll, a random sample of 500 people who vote in the Republican Primaries, was done by Diversified Research which was founded by the late Arthur Finklestein who polled for North Carolina Senators Jesse Helms, John East and Lauch Faircloth.

The ballot question tells the story of what happened to Thom Tillis.

Ballot: In the campaign's first poll, taken before Thom Tillis flip-flopped on President Trump's Border Emergency Declaration and when Garland Tucker was unknown, Tillis led then by 56 points. In the July poll Tillis' world turned upside down:

| | | | |
| --- | --- | --- | --- |
| | 1st Poll | July Poll | +/- |
| Garland Tucker | 7 | 30 | +23 |
| Thom Tillis | 63 | 40 | -23 |
| Undecided | 30 | 30 | 0 |

Tillis plummeted by 46 plus points, ending up with only 40% of the Republican Primary voters supporting him – a thin number for an incumbent Senator.

Worse for Tillis, he now only leads Garland Tucker by 10 points with 30% of the voters Undecided. There's a long history that shows, in a campaign between an incumbent like Tillis and lesser-known challenger, Undecided voters usually break against the incumbent by 2 to 1.
Some other key findings:
82% of the voters (in a Republican Primary) are Conservative and 58% are Very Conservative.
Voters now view Thom Tillis as more Liberal/Moderate (by 17 points) and as Less Conservative (by 12 points) – a net change of 29 points.
Thom Tillis' Favorable rating dropped 20 points and his Unfavorable rose 22 points, a net drop in Tillis' popularity of 42 points, almost the same as his drop on the ballot (of 46 points). A Republican Senator with a 30% Unfavorable among Republicans is a stunning negative.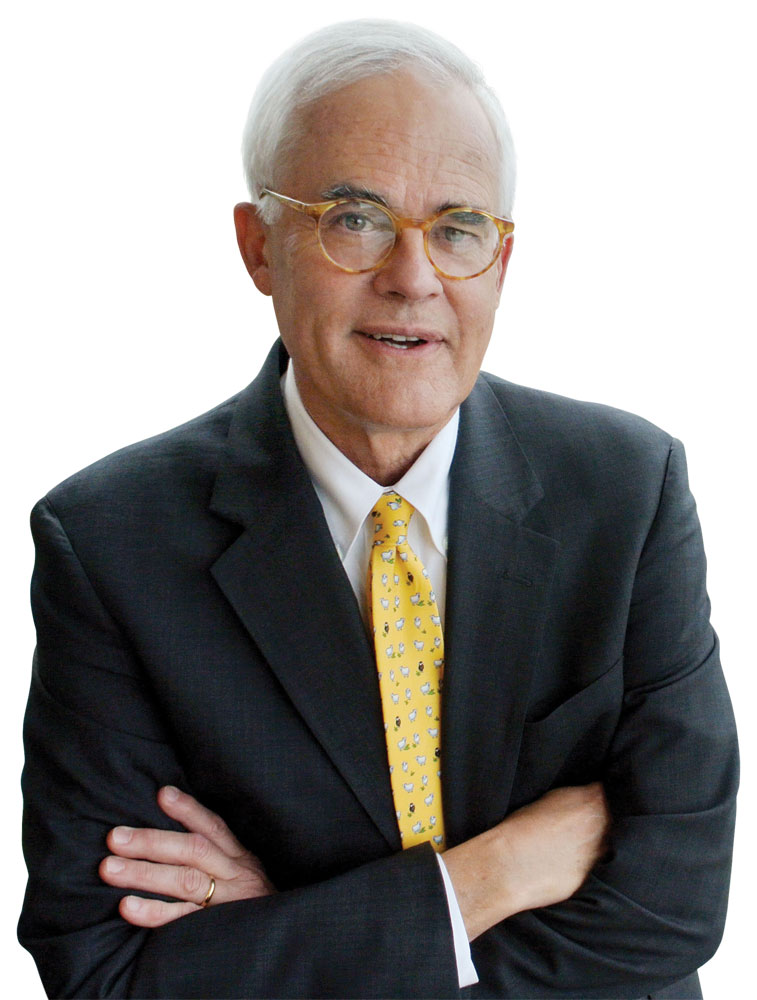 Garland Tucker was largely unknown in the first poll. In the second poll his 'Hard' name identification increased by 20 points and the percent of voters who'd never heard of him dropped by 20 points.
When President Trump endorsed Tillis voters already knew Tillis had repeatedly opposed Trump – so Trump's endorsement had limited benefit to Tillis.

Next, we asked a series of questions about Garland Tucker and Thom Tillis' stands on issues – from raising the debt ceiling to cutting spending to a pathway to citizenship for illegal immigrants. Then, we asked a second 'informed ballot' question.

Informed Ballot: After learning more about Garland Tucker and Thom Tillis, who would you vote for in the Republican Primary for U.S. Senate?

| | |
| --- | --- |
| Garland Tucker | 55% |
| Thom Tillis | 17% |
| Undecided | 28% |